On Campus
Follow the 'Payroll Guidelines for Managers and Employees' to Ensure Accuracy, Timeliness, and Compliance
By adhering to the guidelines, you'll be in compliance with university, regulatory, and audit policies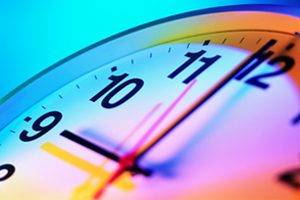 The next time you complete your e-timesheet, be sure to follow all the best practices and procedures defined in the Payroll Guidelines for Managers and Employees. Following the guidelines not only ensures the accuracy and timeliness of your paychecks, it also helps you, your supervisor, and the Payroll Office comply with all university, regulatory, and audit policies and requirements.
Here are some payroll-related facts to remember:
It is the responsibility of employees and their supervisors to ensure that e-timesheets are completed and signed accurately and punctually before the payroll process begins.
Employees must complete and sign their e-timesheets first before their supervisor can sign their approval. To avoid non-payment and delays, once you have signed your timesheet, be sure that your supervisor knows to sign their approval.
The Payroll Office will be unable to pay an employee without receiving their supervisor's e-timesheet approval signature. 
Supervisors are required to notify their employees if they make any changes to an employee-signed e-timesheet.
Employees and supervisors should always use the electronic payroll system. Paper timesheets for new hires, employees on short- or long-term disability, or staff terminations should be used only on an exception basis. 
Employees who hold multiple positions must complete separate e-timesheets for each position they hold. This is particularly important for non-exempt employees who work overtime, as the Payroll Office must calculate a special overtime rate using all of the current rates being paid. 
Hours earned and recorded under Short-Term Disability (STD) or Family and Medical Leave Act (FMLA) also must be completed by employees and supervisors on the electronic payroll system. Keep in mind that, to ensure compliance with university policy, the hours submitted may be changed by the Payroll Office to use available sick and annual leave.
Terminated full-time biweekly employees must complete and sign e-timesheets for their entire last pay period – even if they only worked for a part of it. They should select "unpaid time" in the electronic payroll system drop-down menu for the days they did not work.
If you are not using direct deposit, remember that only you can collect your paycheck from the authorized person designated in your department to hold and distribute paychecks.
For more details, read the Payroll Guidelines for Managers and Employees or contact the Payroll Office at x3520.