Environment
Signing of a Suite of Policies Expected to Further AU's Pursuit of Sustainability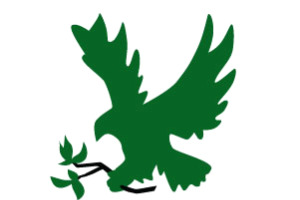 American University President Neil Kerwin recently signed a number of sustainability policies which mandate green building, green cleaning, sustainable purchasing, and zero waste.  The policies address AU's strategic goal to "act on our values through social responsibility and service" and further our "pursuit of sustainability."  
By signing these policies, the university takes steps toward protecting and restoring our environment by utilizing practices and products designed to:
improve energy, water, and material efficiency;
utilize renewable materials;
enable the university to attain carbon-neutrality or net positive renewable energy production;
eliminate waste, especially hazardous materials;
enhance the physical campus environment;
and protect and enhance the health of the university community.
The suite of sustainability policies is expected to reap significant benefits to human health, the environment, and the community while remaining cost-neutral.  The green building and green cleaning policies formalize existing AU practices, while the purchasing and waste policies build on existing practices and encourage further innovation and improvement.  Together, these policies position AU as a sustainability leader within the higher education sector.  
Coming on the heels of President Kerwin's "green" policies signings, all public computers at American University's Bender Library are now set to print double-sided by default.  The practice of setting the printers to print double-sided began in response to requests by the student government as a way to make the university libraries "greener" and reduce paper usage.  Double-sided printing has already proven to be a successful and popular practice in the Anderson Computing Complex since the beginning of January.