Communications
SmartBenefits Now Available Via PayFlex
Make your benefit order by August 10 for September 1.
By Ravi Raman
August 7, 2009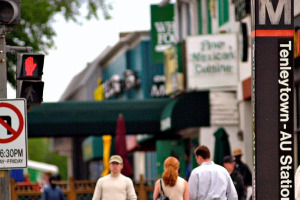 Beginning September, to order – or re-order – your SmarTrip benefit for Metro, VRE, or MARC, be sure to visit the PayFlex Web site (see Quick Link). This program replaces the service that was offered previously by Public Safety.
Here's a list of enhancements in the new program:
You may allocate up to $230, pre-tax, on Metro, VRE, or MARC train fares.
Order your passes online.
You may designate, in advance, which months you wish to receive your passes.
VRE and MARC passes will be sent to your home address. Metro funds will be available for download at station kiosks, beginning September 1.
You may add or change your benefits (if you're moving or selling your car) for the next month by going online before the 10th of the current month to make a change to your election.
To receive your September transportation benefits, be sure to order your SmarTrip, MARC, or VRE passes by August 10 at mypayflex.com.
Step One: Register for a PayFlex Account
Go to mypayflex.com.
Select the "Login" link on the left-hand navigation bar.
Select "Register my account."
Enter your member number (SSN) and your home address zip code; click "Submit."
Create a unique username and password, set your security question, confirm your e-mail address, and click "Submit."
You will receive a confirmation of successful registration.
Step Two: Order Your Transit Benefits
Select "Parking & Transit Orders" on the left-hand navigation bar (note: on-campus parking administration is still handled by the Public Safety department)
Select "Transit Order" on the left-hand navigation bar.
From the two drop-down menus, select the appropriate metropolitan service area and provider.
Register for your benefit by providing the information requested (e.g., your SmarTrip Card serial number); click "Continue" at the bottom of the screen.
Select whether or not you would like your order to renew automatically, and click "Purchase."
You will receive confirmation of your order.
For future re-orders or to make changes to your benefits, you may proceed directly to "Step Two:  Order Your Transit Benefits" for future re-orders.
Note: Unless you opt for the automatic renewal of your transit benefits, you must renew your request before the 10th day of the current month in order to continue receiving the benefit in the following month.
For more information call PayFlex Customer Service at 1-800-284-4885 (Monday through Friday, 8 a.m. to 8 p.m., EST).