Achievements
Standard & Poor's Upgrades AU's Credit Rating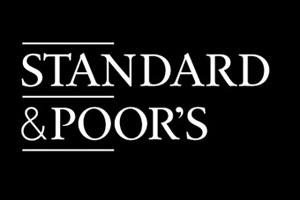 Standard & Poor's Ratings Services (S&P) upgraded American University's revenue bonds and its issuer credit rating, citing strong operating results, strong financial performance in fiscal 2009, continued enrollment growth, and low debt service burden. Year to date, S&P has upgraded only one other private university's credit rating.
In the report dated September 24, 2009, S&P raised its long-term and underlying ratings to A+ from A on the District of Columbia's revenue bonds issued for American University. Standard & Poor's also raised its issuer credit rating to A+ from A on American University.
"The upgrade is a reflection of the university's overall strength, and confidence in the direction the university is taking," said Gary Cohn, president and chief operating officer of Goldman Sachs, and chairman of the American University Board of Trustees' Finance and Investment Committee. "An upgrade is an extraordinary accomplishment for the university in this economic and credit climate."
"American University has had a 20+ year strategy of conservative financial management," said Don Myers, vice president of finance and treasurer. "In good times, we built a strong financial underpinning and developed safeguards, including establishing budgeted reserves and contingency funds. We constructed our operating budgets with little reliance on endowment income. More recently, we restructured $220 million of our tax-exempt debt in advance of the deteriorating credit markets." These initiatives are now enabling AU to borrow at favorable rates, hire new staff, increase salaries, and continue construction and renovation projects during a challenging economic environment.
In its report, Standard and Poor's cited the university's continued strong operating performance and steady enrollment, and its expectation that the university will maintain financial resources at or near current levels, and manage additional debt and capital spending prudently during the next two years.