Environment
Zimride just made it twice as easy to get around – and still be green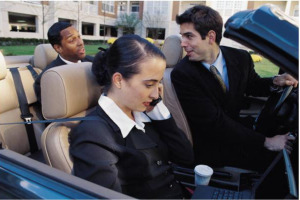 As you look forward to summer break, Zimride, the online social rideshare community, just made it even easier for you to make your way home and around town, and be environmentally friendly.  To create more carpooling options, American University, the University of Maryland, and George Mason University have begun a partnership through Zimride. Each school's Zimride users now will have the option of sharing their ride information with students from the other two universities.  
"Zimride has been a great transportation tool for American University," said Chris O'Brien, Director of Sustainability at American University. "This partnership will allow our users to have more options for getting around the metro area, and finding rides out of town on the weekends."  
In addition to increased convenience, the expanded Zimride options allow you to reduce transportation costs and your carbon footprint. Driving personal vehicles accounts for 19 percent of household expenditures, the majority of which are due to driving solo. Ridesharing on a daily commute or on longer one-time trips can reduce your travel costs substantially. Also, according to the Environmental Protection Agency, driving personal vehicles contributes 20 percent of overall C02 emissions.  
If you've never used Zimride before, here's how it works. Through the Web-based interface, Zimride uses Facebook integration and Google Maps to enable faculty, staff, and students to share rides with other members of the AU, UMD, and GMU communities who have similar commuting patterns or one-time travel routes.   
To take advantage of the service, sign up for free at the Zimride Web site using your campus e-mail address to log in. Indicate if you are offering or requesting a ride, and Zimride will find friends, classmates, and co-workers making the same trip.   
Zimride is the largest online social rideshare community in North America with more than 350,000 users.   
For more information, contact sustainability@american.edu.