Professional News
New Faculty Members Include Graduate Finance Program Director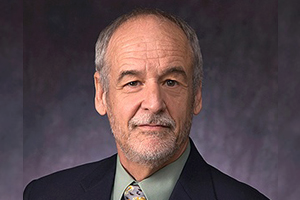 This fall, six new faculty members join the Kogod community. The new faculty—among them a program director, a tenured faculty member, a tenure-track faculty member, and three term faculty—have gained in-depth insight into their fields, working in the public and private sectors and conducting groundbreaking research in a variety of business disciplines.
MS Finance Program Director
James Moser, formerly the deputy chief economist at the Commodity Futures Trading Commission, joins the school as the MS Finance Program Director. He also served as an economic advisor and research officer at the Federal Reserve Bank of Chicago, and has held several academic positions in higher education. Moser earned his PhD in finance from Ohio State University.
Tenured Faculty
Gopal Krishnan comes to Kogod's Accounting department; he was formerly with Lehigh University and George Mason University. He also taught at the City University of Hong Kong, and held visiting appointments at Nanyang Technological University in Singapore and Hong Kong Polytechnic University. His research interests include audit quality, corporate governance, and international financial reporting issues. Krishnan earned his PhD in accounting from the University of North Texas.
He shared what he enjoys most about the teaching element of his duties: "The "ah ha" moment, when a student gets the point and I see their face brighten up," Krishnan said.
Tenure-Track Faculty
Formerly an assistant professor at Canada's leading business school HEC Montréal, Yujin Jeong joins the International Business Department as a tenure-track assistant professor. Outside of teaching, she has worked at the World Bank in the Development Research Group and at Deloitte in Seoul, South Korea. Jeong earned her PhD in international economic and finance from George Washington University.
Term Faculty
Accounting: Executive-in-Residence David Harr has extensive academic experience in financial and managerial accounting. Harr was previously the Associate Dean of Undergraduate Programs at George Mason University's School of Management. He is a Certified Public Accountant and Certified Government Financial Manager.
Marketing: Professorial Lecturer Michael Clayton comes to Kogod from Christopher Newport University in Virginia. Clayton's research under review includes papers on the effects of value-based advertising and the role of emotional responses in sports marketing.
Information Technology: Instructor Engin Cakici recently earned his PhD in Operations Management from the University of Rochester's William E. Simon Graduate School of Business. His research interests include supply chain management, applied probability and statistics, and data management.
"As a new faculty member, I'm looking forward to engaging with an incredibly diverse collection of students from all over the world with different life experiences and goals upon graduation," Clayton said.