Professional News
Opportunity to Self Identify Veteran Status or Disability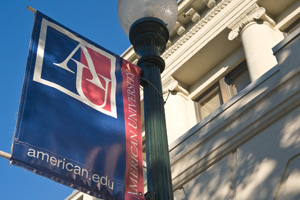 If you wish to self identify a veteran status or a disability, help American University in our commitment to attract and retain a diverse faculty and staff and comply with federal Affirmative Action regulations.
Simply take a moment to read the University's Affirmative Action Program memorandum (see Quick Links) and return the attached Invitation to Self Identify in an envelope marked confidential to the attention of Employee Relations in Human Resources or send as a PDF to employeerelations@american.edu by September 27, 2013. Self identification under this program is voluntary and confidential.
American University is required to provide certain information to the federal government because of our status as a contractor with the government. As part of these requirements, we provide the federal government with annual regulatory reports on the demographics of our employees.
For more information about the university's Affirmative Action Program, contact Human Resources.