International Travel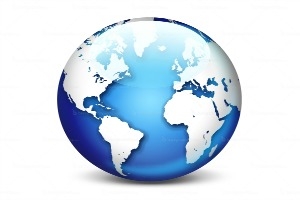 Global Accident and Health Protection
American University students, faculty, and staff traveling abroad, not in their country of permanent residence, need protection that will help them in the event of sudden illness or serious injury. In some countries, U.S. health insurance is not accepted in lieu of payment prior to treatment. While a claim for reimbursement can be filed once the traveler returns home, paying cash before receiving medical attention can cause a hardship for the traveler. In extreme cases, medical evacuation might be necessary and those prepaid costs would more likely be significant.
To make sure that all American University international travelers have adequate insurance, with coverage that might not otherwise be available, all participants are required to enroll in the ACE Travel Assistance Program. Please contact your school or department's contact person or call 202-885-6813. The following documents are attached for your reference:
Summary of Benefits – Faculty and Staff
Summary of Benefits – Students
Summary of Travel Assistance Program and ID Card
Full Description of Travel Assistance Services/Full Policy
Cost of Coverage
Cost of coverage
$6.50 per week (any portion of a week (e.g., 4 day stay) will be charged as a whole week)

$23.00 per month 

$85.00 per semester
The university will pay premiums for faculty and staff. As of 09/01/01 departments are being charged for students' coverage.
Requests for Country-Specific Information
Country-specific information is also available by request. The information includes, travel warnings, weather conditions, country customs, documentation needed to enter the country, risk analysis, immunizations needed, etc. Please contact the Assistant Director of Risk Management to obtain a country-specific report.
Contact Information
Rashaan Evans
Assistant Director, Risk Management
Phone: 202-885-6813
Email: revans@american.edu