Sustainability Success Story
AU Finishes Third in Nationwide RecycleMania Competition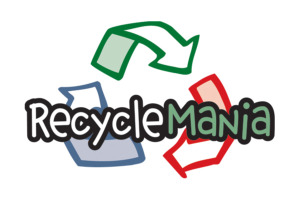 The 2010 RecycleMania competition turned American University into a campus full of "RecycleManiacs," as we finished in third place, ahead of 604 other colleges and universities nationwide. Our third-place finish comes in our first year of competition and was the result of a cumulative university recycling rate of 64.90 percent in the "Grand Champion" category, which measures recycling as a percentage of total waste generation during the 10-week competition.  
During the competition from January 17 to March 27, AU's students, faculty, and staff increased our campus recycling rates significantly. Enough so, that AU finished behind only California State University-San Marco (71.82 percent) and New Mexico State University (69.05 percent).     
"Over the years, AU has quietly developed a strong sustainability program but competitions like RecycleMania mark our 'coming out' as a sustainability leader.  We're honored to be on the dais with the winning schools and next year we want to move up a notch or two, so we've got our work cut out for us," said Chris O'Brien, Director of Sustainability.  
By the time this year's RecycleMania competition ended, more than 84.5 million pounds of recyclables and organics were recovered from all of the participating colleges and universities. The recyclables and organics recovered prevented the release of nearly 137,500 metric tons of carbon dioxide equivalent (MTCO2E). To put this in perspective, this reduction in greenhouse gases is equivalent to the annual emissions from 23,850 passenger cars; electricity use of 15,140 homes; or the burning of 650 railcars' worth of coal.  
Now in its tenth year, RecycleMania is a friendly, international competition between colleges and universities that serves as a benchmarking tool for recycling programs to promote waste reduction activities to their campus communities. For more information, visit the RecycleMania Web site.
To learn more about what you can do to reduce, reuse, recycle, and be more sustainable, visit our Sustainability site.