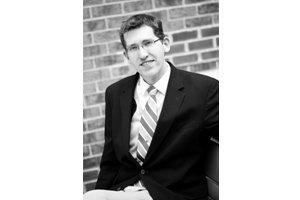 Don Hatch, SIS 2010
Don Hatch is the Executive Administrative Assistant to the Center for Green Schools and SVP of Marketing and Communications. In May of 2010, Don graduated from American University with a degree in International Studies, focused primarily on Asia and world environmental studies. In April of 2011, he joined the Center for Green Schools at the U.S. Green Building Council as the new Executive Administrative Assistant. He brings more than six years of experience as an administrative professional starting with service in the U.S. Navy from 2000 to 2004 where he was a forward deployed sailor. During his service in the Navy, Don received several awards including a Navy Achievement Medal, Overseas Service Ribbons, National Defense Service Medal and Armed Forces Expeditionary Medal for Service in Operation Enduring Freedom and Operation Iraqi Freedom.
After departing from the Navy, Don began attending the local community college in his hometown while working several jobs. After two years, he was accepted and transferred to American University, School of International Service where he could continue studying and learning more about world cultures, furthering Japanese language skills and environmental politics; all passions that developed early on in his life and drove him to joining the military and seeking an environmentally focused career.

The Center for Green Schools creates programs, resources, and partnerships to accelerate the transformation of schools and campuses. From public schools to private schools, community colleges to four-year institutions, the Center supports an integrated, system-wide approach to sustainability across the education community. Green schools go far beyond bricks and mortar. Learn more about the Center for Green Schools.