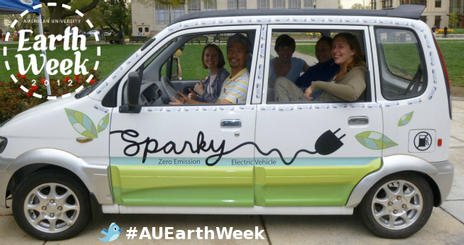 Earth Week 2012
Get behind the wheel and help drive the effort to "Build A Sustainable U" by participating in Earth Week 2012.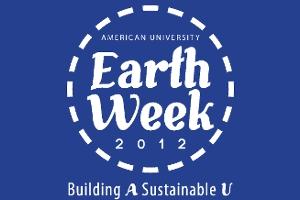 Earth Weeks 2012 is the continuation of a tradition that brings the AU community together with a full schedule of events to celebrate our campus and our planet. Building on the great success of Earth Week 2011: Green Campus, Green Communities, this year's events have been given the overarching theme "Building A Sustainable U"- a testament to the ambition and drive of the AU community to live sustainably.
From April 16 – 27, departments, clubs, and offices throughout campus will contribute to the fun-filled and educational celebration with events and activities focused on building the skills necessary to be responsible environmental stewards.
Please join us in our celebration. Below is a full schedule of events and the link to the entry form for our Six Words for #AUEarthWeek Project and raffle, where you can win an iPad and other great prizes. On the right sidebar are links to more Earth Week resources and lists of participating AU groups as well as the sponsors whose financial support makes Earth Week possible. On the right is a live feed of twitter activity using our #AUEarthWeek hashtag - join in the festivities on facebook and twitter and help bring Earth Week to Eagles around the world.
Participants
Recognizing the groups and individuals who make Earth Month possible.