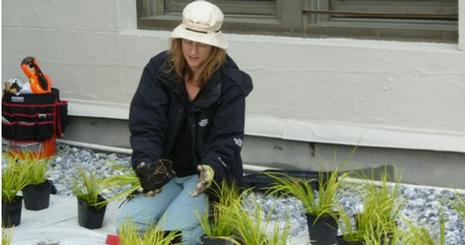 Sustainability Fund Projects
These projects have been awarded with grants from the AU Sustainability Fund to advance sustainability on campus and within the AU community.
2011-2012 Sustainability Fund Projects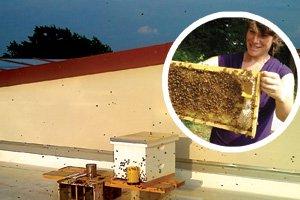 Beekeeping - Eve Bratman, SIS Faculty Member

The project seeks to expand on the beekeeping activities and associated educational opportunities on AU's campus, making them accessible to a broader base of students, staff and interested community members. Beekeeping began in May 2011 on campus thanks to a discretionary grant from SIS, and there has been an outpouring of interest since that time. Beekeeping offers ecosystem benefits of improved pollination, complementing community garden and greening efforts, and additionally may provide the campus and its environs with skill-building educational opportunities. Funding will provide for additional apiary equipment, an additional bee box and colony, and a bee-hive webcam to support greater awareness of beekeeping.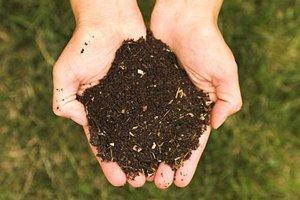 Composting for Non-Resident Students - Adrienne Elkin, International Studies Student

Students living off campus typically have no good options for composting in their apartment buildings or homes. The vision of this project is to create a way for students living off campus to have access to composting through the University. Funding will provide for compost bins and outreach materials and the project hopes to provide a calendar with the exact dates, time, and location for dropping off the compost.

Community Gardening -                                           Jennifer Jones, Environmental Studies Student

The AU Community Garden provides the AU community with a place to learn how to garden, to grow food, and to create a community supportive of urban gardening. 2011 was the Community Garden's 3rd growing season. It engages students, faculty, and staff in planting, putting down soil and bark-chips, watering, composting, and weeding. In the past the Community Garden has donated extra food to a local food bank and has also brought 70 middle school students to AU to teach them about gardening and sustainability. The grant is of great importance to the AU Community Garden, because it will be relocating in the spring. The move will be a great opportunity to involve more people by putting the garden in a more visible and accessible place. Funding will help the garden move and also double in size. With the new location and bigger garden, the AU Community Garden can be better than ever before.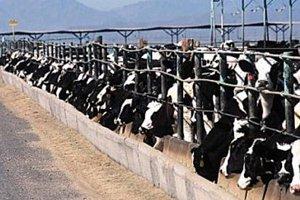 CAFO Documentary -                                                           Cristina Kladis, PoliSci/Journalism Student

The project will be a documentary about the environmental effects of Concentrated Animal Farming Operations (CAFOs), sometimes referred to as "factory farms." The documentary will highlight the physical evidence of environmental degradation caused by CAFOs. By visiting areas surrounding CAFOs in Indiana, Maryland, and Pennsylvania, the documentary will collect evidence of manure lagoons, animal waste discharges into waterways, the proximity of CAFOs to residential areas, and the general environmental dangers that come with eating animal products, specifically, meat from CAFOs. The research will also look at AU's food sourcing practices. Once completed, the documentary will be shown on the campus of American University and in the Washington, D.C. area.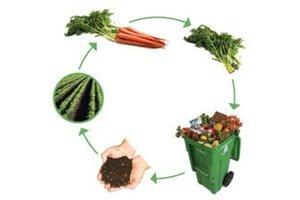 Residence Hall Composting Pilot -                      Nihal Krishan, International Studies Student

The project's objective is to improve and better American University's waste management program on campus by introducing and providing food compost bins for a residential hall (Centennial Hall) and perhaps other residential halls later on depending on the success of this project. Funds will provide special trash cans specifically for just composting food on each of the 6 floors of Centennial in or around the kitchens. Education of students on use of  the compost bins and to organize and throw out their food related trash will also be carried out. Signage on the compost bins will also be put up around the bins to give students more information on how to use the bins and what their function is.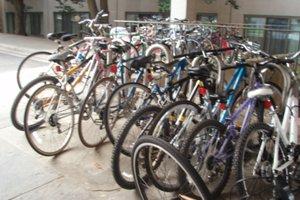 Self-Service Bike Maintenance Station -            Kayla Ma, International Studies Student

At AU, it seems there are many bicycles around campus (locked up around the LA Quad, underneath the tunnel, and elsewhere) but not nearly enough support to help cyclists maintain their bikes and overall upkeep. This project will install a self-service bicycle maintenance station like the ones on the University of Virginia campus and around the city of Boston which have tools, pumps, and a rack to hang one's bike upon while working on it. In addition to this station, funds would provide the ability to offer more outreach events through professional bike tour guides and work on promoting collaborative events with universities around the DC area.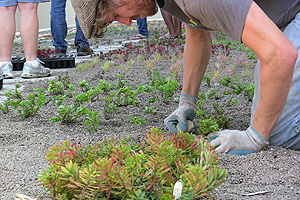 Rain Barrels for Green Roof Watering -              Sarah Rouhan, Justice Student

The purpose of this project is to purchase rain barrels to place underneath drain spouts in the courtyards of the Mary Graydon Center to capture rain that can be used to water the green roofs during the dry season. By implementing the rain barrels, AU can cut down on water usage. The basic estimate is that for roughly 1,000 square feet of roof surface area, one inch of rainfall will produce over 600 gallons of rainwater. Because the current system during the dry season is to water the green roofs using potable water, using rainwater can eliminate the need to use municipally treated water for watering.

---