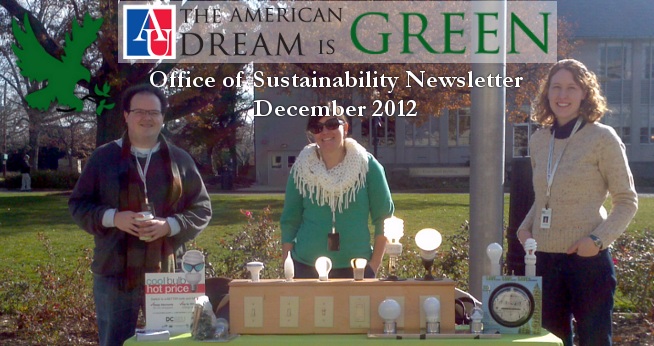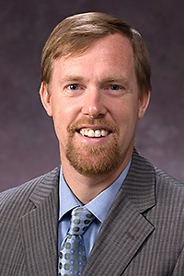 The conclusion of the semester is an opportune time to look both backwards and forwards. As we anticipate all that we have planned for 2013, we also look back upon 2012 as yet another watershed year in sustainability at American University. Our accomplishments are many:
A first-place finish in RecycleMania
Our campus Subway became the first plastic bag-free franchise in America
The campus arboretum celebrated its tenth anniversary
We hosted the ceremonial signing of the Mayor's College and University Sustainability Pledge (CUSP)
AU was honored by APPA's Sustainability Award and the EPA's Green Power Leadership Award.
Next semester, we have more to do:
Publish our first-ever campus Sustainability Plan
Expand organic waste separation campus-wide so we can divert these materials to composting facilities
Welcome more university offices and departments into our Green Office (GO!) program
In this issue of The American Dream Is Green, you will find these and more examples of how AU strives to embody our green ambitions. As we prepare to take a well-earned break from campus, let's give our campus facilities a break too by taking a few moments to unplug our lamps and appliances (energy vampires never rest!), so we can return ready to continue greening the American Dream. If you haven't had the opportunity to participate in our programs, attend our events, or be involved with sustainability in some way, you have an open invitation in 2013. Our work is impossible without our most renewable resource – the amazing students, faculty, staff, alumni, neighbors, and friends that make AU great. Happy holidays and "Season's Greenings"!
Chris O'Brien, Director of Sustainability
Questions? Comments? Ideas?

Follow Us On Twitter

Get the latest AU sustainability updates in 140 characters or less on Twitter @GreenAU