Follow Us On Twitter

Get the latest AU sustainability updates in 140 characters or less on Twitter @GreenAU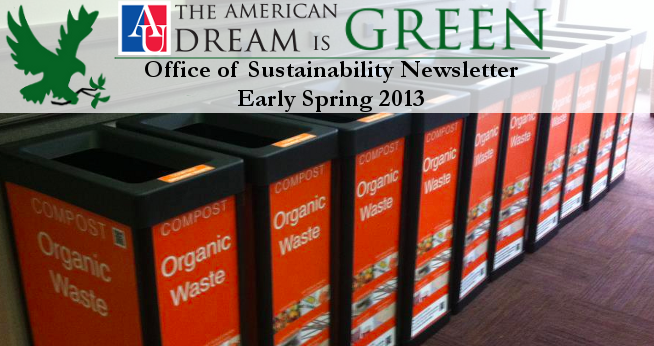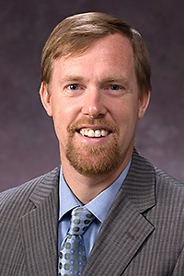 Lately, I have been thinking a lot about nothing. Nothing is the absence of something, that is to say "no thing." A great big zero. In sustainability, we set goals of achieving "zero." In fact, AU has a goal of sending zero waste to landfill or incineration. But our real goal is not to achieve "nothing," but rather to make something out of nothing.
In February, Facilities Management deployed hundreds of new "waste" containers, situated right next to the usual recycling and trash cans. These new orange containers are labeled "organic waste" and they are meant to collect discarded biological material that can be turned into compost. And that is where "nothing" becomes "something." On the one hand, "zero waste" means preventing material from being wrapped in plastic and buried underground in a landfill for future generations to inherit. But on the other hand, zero waste is about turning "waste" materials into something new and useful. By doing this, we mimic nature, where there is no such thing as waste. Fallen leaves from trees are not trash; they are nutrient inputs for soil. Soil itself is not a waste material created from leaves and eroded rock; it is a nutrient substrate for growing life. Rain is not a "waste" expelled from clouds; it is one of the basic building blocks of life on earth. Similarly, by recycling paper, we provide pulp for new paper to be made. We collect plastic, aluminum and glass containers to become the raw materials to make new bottles and cans and other products. But paper, plastic, metal, and glass are not the only source of "waste" on campus.
Questions? Comments? Ideas?