Questions? Comments? Ideas?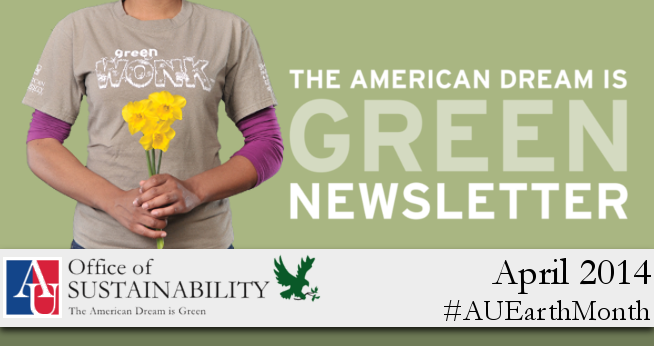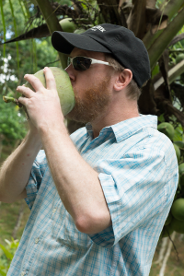 Director of Sustainability Chris O'Brien enjoys a fresh coconut in the Costa Rican forest being protected by AU's carbon neutrality program
My favorite time of the year has again arrived – AU's celebration of Earth Day. However, there is such an abundance of activity on our campus that we cannot contain it to a single day, so we dedicate the entire month of April to a celebration of our active pursuit of sustainability. This year, we are excited to announce the publication of AU's first-ever comprehensive sustainability plan, which ties together our long-standing policies and plans for green buildings, zero waste, carbon neutrality, and more, into a single vision of what it means to be a sustainable university. 
Check the Earth Month Calendar for distinguished speakers, expert panels, film screenings, festivals, and exciting community service events to help us turn our sustainability commitment into real action. Clubs, departments, and individuals from every corner of campus participate in what is one of AU's largest community events, which will culminate in the 21st annual Campus Beautification Day on Earth Day (Tuesday, April 22). This day also will host AU's second annual Day of Sustainability Service, with a park restoration project in Battery-Kemble Park just next door to campus. Learn more about Earth Month below, and follow along with the excitement on social media by tweeting with the #AUEarthMonth hash tag all month long.
As they say in Costa Rica, Pura Vida,
Chris O'Brien
Director of Sustainability