Track Solar Energy Output Full Time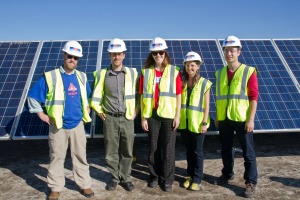 The first solar installation at American University went live in July on the new School of International Service building. Anyone in the world can now go online and view the energy production being generated by the solar panels in real time as well as see how much electricity the LED lights in the SIS parking garage are consuming.

See how much electricity is being produced by the solar array and consumed by the parking garage LEDs now!