American University's President's Circle


The 2012 President's Circle
The 2012 President's Circle recognizes contributions of the highest level given to American University during the fiscal year ending April 30, 2012. We gratefully acknowledge these individuals, estates, foundations, corporations, and other organizations for their generosity.
Established in 1981, the President's Circle honors five U.S. presidents who were friends of American University. Through the President's Circle and its giving levels, we gratefully acknowledge leadership in giving demonstrated by American University alumni, friends, parents, faculty, and staff.

Benjamin Harrison signed the Act of Congress chartering the university in 1893. William McKinley, Theodore Roosevelt, and Herbert Hoover served on AU's Board of Trustees. John F. Kennedy delivered his famous speech "The Strategy of Peace" at the 1963 AU Commencement.
     Helen Palmer Kettler Society Members

*The recognition levels for the President's Circle have recently changed. To find out more information, please read this article.

AU Donor Spotlight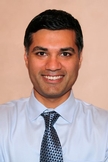 Find out what compelled this young alum to join the President's Circle.
Support AU