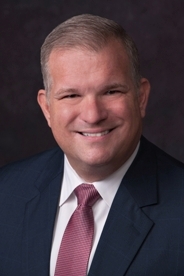 Dear Friends,
It is my pleasure to share with you American University's 2012 Report on Philanthropy (fiscal year May 1, 2011 – April 30, 2012).
This past fiscal year has marked unprecedented change and growth at American University. While the campus undergoes its greatest physical transformation in over a decade in order to provide the best facilities for our students, the university is also strengthening its investment in its faculty and rigorous academic curriculum. We continue to make strides in our philanthropic endeavors, ensuring the future of AU as a world-class institution.
Fiscal year 2011-2012 has been one of our most successful to date, second only to 2009-2010 upon the closing of the AnewAU comprehensive campaign. We surpassed our total cash revenue goal by 11%, ending at $22.6M. Our total performance closed out the year at $26.9M or 21% over our projected target. Rising alumni donor participation played an important role in achieving such impressive numbers – this year, 11,122 alumni generously contributed to the university.
Alumni engagement is strengthening on all fronts. Our Alumni Relations team has increased the total number of events by 60% over the previous year. We are thrilled to note that American University now provides ten times more alumni programming than at the launch of our strategic plan in 2009. We were also proud to add two new affinity groups, the Black Alumni Alliance and the Latino Alumni Alliance, to forge new connections within our community. Alumni across the country and around the world were able to reconnect with AU at over 275 alumni events and through numerous volunteer opportunities.
Our online presence maintains steady growth, with social media membership continuing on an upward trajectory.  Alumni and others in the AU community are connecting via Twitter, Facebook, LinkedIn, and the university's online community. The strength of our alumni network truly spans the globe and consists of a diverse group of forward-thinking individuals who are elevating AU's profile throughout the world.
Alumni, parents, and friends all play a part in building the future of this university. Thank you to all of those recognized on these pages who have given their philanthropic support to guarantee AU's bright future. Thank you to all of you who make time to connect with American University, be it at an alumni event, in a volunteer capacity, or online. Your personal investment is helping to build a better American University.
Sincerely,
Thomas J. Minar, PhD
Vice President of Development and Alumni Relations