Student Success Story
Newcombe, Davis Scholarships Support Continuing Student's Journey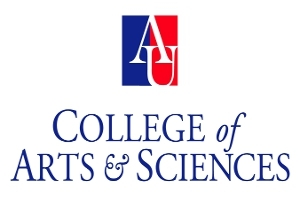 Growing up, Alicia Ditto learned the importance of education through the help of her mother who, as a single parent, ensured that Alicia had the best educational opportunities available. That is why after taking time off to work after completing her associates degree from Philadelphia Community College, Alicia knew she wanted to earn her undergraduate degree at a top institution. She chose American University for its expansive course selection, population of continuing students, and renowned faculty. Having garnered invaluable experience in the workplace, Alicia was able to focus entirely on her studies.
A continuing student, Alicia found support on her journey from her family, professors, and two philanthropic scholarships. The funding from the Charlotte W. Newcombe Foundation Scholarship and the Cora and John H. Davis Foundation Scholarship not only "feels like a weight is lifted" from the financial burden of receiving her degree, but Alicia shares that "it feels like someone really cares about you being an older student." She credits the scholarships as being one of her top motivators to do well: "I want them to know their money isn't going to be wasted."
As her family's first grandchild to graduate from college, Alicia and her family celebrated her accomplishments at the May 2011 College of Arts and Sciences commencement. Equipped with her bachelor of arts degree in history, a field she chose because her mother encouraged her to follow her passions, she plans to begin a career in social work or education policy. What is most important to Alicia is that her future work allows her to make a difference in the lives of others; she is thankful for the people and the philanthropic scholarships that made a difference in hers.
The Charlotte W. Newcombe Foundation Scholarship provides financial assistance to female continuing students who have demonstrated outstanding academic achievement and completed half of the credits required for their undergraduate degree.
The Cora and John H. Davis Foundation Scholarship provides scholarship support to deserving undergraduates in the Washington, D.C. area.