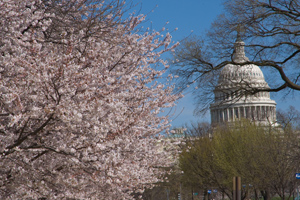 Washington, DC is a diverse city – home base to people from all over the world. The city features hundreds of embassies, restaurants, and cultural centers from many different cultures and countries. 
Living in "The DMV": Metro Washington DC Area
The city, and the surrounding area – are known locally as "The DMV" (District – Maryland – Virginia).Young and hip? Physically active? Sports fanatic? Artistic?  Foodie?  Suburban guru?  Kayaker? There's something for everyone in DC and the surrounding area.
Listen In: The Kojo Nnamdi Show, WAMU-FM 88.5
WAMU-FM, American University's public radio station, featured a show on what makes living in the greater DC area a unique experience. Listen to Kojo Nnamdi and his guests discuss life in The DMV from a January 2011 show.