Couch to 5k Training Program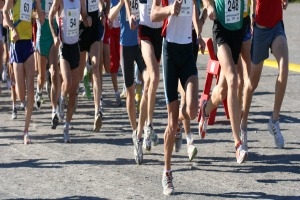 Ready to run your way to a healthy you?
This beginners training program will take you from the couch to the finish line of your first 5K in eight weeks! 
WHAT IS IT?
Prepare to run your first 5k in this 3 day/week training program.
HOW DOES IT WORK?
You'll meet with a training group 2 times/week and train 1 time/week on your own. In the beginning, your sessions will include intervals of walking and jogging to increase your endurance while keeping you injury-free. You'll gradually build the amount of time spent jogging as you get closer to race day.