Registration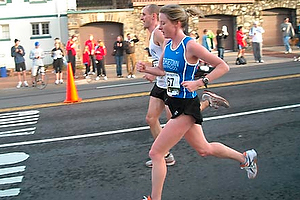 (Photo courtesy of Melissa Tanner)
Ready to run your way to a healthy you?
This beginners training program will take you from the couch to the finish line of your first 5K in six weeks! The program starts Tuesday, September 23 and culminates with a 5k race on Sunday, November 2.

REGISTRATION
Registration begins September 2 and is limited to the first 30 people. Anyone that signs up after the 30th person will be added to a waiting list for the training program. Those on the waiting list will be notified if there is an opening.

COST: $35

Registration fee includes training, AhealthyU wicking t-shirt, and entry fee for the 5k race.
How to Register
Fill out the registration information below and click the submit button. You will receive a confirmation email shortly after submitting your registration with details on how to finalize your inclusion in the Couch to 5k program.
If registration form does not appear below, click here to register for the Couch to 5k program.