The AhealthyU Weight Loss Challenge
JANUARY 26 - MARCH 19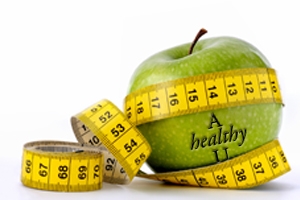 Join AhealthyU for The AhealthyU Weight Loss Challenge. This 8-week, team-based program for AU Faculty and Staff members will reward participants for losing* weight as well as tracking healthy living goals.

*Individuals who fall within the healthy BMI range at the initial weigh in will have the option to maintain their current weight. See below for further details. 
NEW for 2015!
Take the guesswork out of your goal - Weight loss goals based on nationally standardized categories

Focus beyond weight and track your healthy living goals with WELLog

Chances to win Team, Individual, and Raffle PRIZES!

All AhealthyU Weight Loss Challenge participants will receive a pass to attend two AhealthyU Group Exercise classes each week at no-cost throughout the Challenge. Pass grants access to group exercise classes only, not to locker rooms or other fitness center facilities.
Attend the ORIENTATION SESSION on Wednesday, January 21st from 12pm - 1pm in MGC 330N to learn how to get the most out of your WELLog! Light Lunch provided. RSVP required: Click here to RSVP to the Orientation Session