Questions?
Human Resources
202-885-2591
Fax: 202-885-2558
3201 New Mexico Ave, Room 350

Mailing Address
AU is Proud to be an Employer of Choice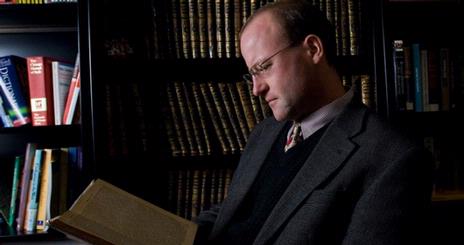 Adjunct Faculty
Adjunct faculty are advised to contact the department for which they would like to teach.
Current Faculty Openings
View the faculty openings listed above.
Follow the guidelines for application on the listing in which you are interested.
You may also wish to contact the department for which you are interested in working.
Adjunct faculty are advised to speak directly with the department for which they would like to teach.
Please do not send applications for faculty positions to Human Resources. 
Employment Verifications
The Office of Human Resources provides written verifications of employment for current and former employees of American University including faculty, staff, and student workers. We do not provide employment information for employees who work or have worked as contractors, volunteers, unpaid interns, or for third-party vendors such as Bon Appetit or Aramark.
Nondiscrimination and Equal Opportunity
American University is an equal opportunity, affirmative action institution that operates in compliance with applicable laws and regulations. The university prohibits discrimination and discriminatory harassment (including sexual harassment and sexual violence) against any AU community member on the basis of race, color, national origin, religion, sex (including pregnancy), age, sexual orientation, disability, marital status, personal appearance, gender identity and expression, family responsibilities, political affiliation, source of income, veteran status, an individual's genetic information, or any other bases under federal or local laws (collectively "Protected Bases").
The following persons, located at 4400 Massachusetts Avenue, N.W., Washington, D.C. 20016, have been designated to handle inquiries regarding the university nondiscrimination policies:
Dean of Students, 202-885-3300
Assistant Vice President of Human Resources, 202-885-2459
Dean of Academic Affairs, 202-885-2125
Clery Act
American University is required to comply with the Jeanne Clery Disclosure of Campus Security Policy and Campus Crime Statistics Act (Clery Act). In accordance with the Clery Act, each year American University prepares an Annual Security Report. This report contains campus crime statistics as well as descriptions of Public Safety's services. It is available to all applicants upon request by calling the Department of Public Safety at 202-885-2537. You may also access it through the Web at https://www.american.edu/finance/publicsafety/asr.cfm/
HEOA Information
American University is required to comply with the Higher Education Opportunity Act (HEOA). The 2008 HEOA Amendments require Title IV Institutions to collect and publish statistics related to fire and/or smoke events as well as fire prevention policies and fire safety equipment as these items pertain to residence halls owned and controlled by the institution. In accordance with the fire statistics, safety and prevention requirements of the HEOA, American University Department of Risk Management & Environmental Safety & Health prepares an Annual Fire Safety Report. This report is released annually on or before October 1. The Annual Fire Safety Report is available at http://www.american.edu/finance/rmehs/FireSafety.cfm.  Paper copies of the Annual Fire Safety Report will be provided upon request to the Risk Management & Environmental Health & Safety Department at 202-885-2537.