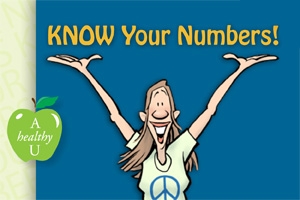 Give us 15 minutes, we'll give you $50
All you have to do is...
Take the online Personal Wellness Profile
The PWP is available to Full-Time Faculty and Staff ONLY.

Your User Name is your AU email address. The password for your first log-in is the last 4 digits of your Social Security Number. You will be need to change your password the first time you log in to the WellSuite Portal. 
All WellSuite PWP accounts have been updated to reflect this new User Name and password format. Information from previous accounts has been merged with the new accounts.


CLICK HERE TO EMAIL AHEALTHYU AND SCHEDULE YOUR MOBILE HEALTH VAN HEALTH SCREENING for NOVEMBER 14 or 15

On campus health screenings and the online Personal Wellness Profile are available to FULL TIME FACULTY and STAFF ONLY. Rewards are available once per academic year.
WHERE'S MY REWARD?
Drawings for participants in the Know Your Numbers Screenings will take place in early December. Our three winners will be notified directly.
The $50 PWP reward (EagleBucks or towards a Jacobs Fitness Center membership) will be distributed by the end of December. Participants who qualify for the reward will receive a confirmation email when the reward has been deposited in their account.