AU is Proud to be an Employer of Choice
Hiring Managers: See how AU Ready Hire can work for you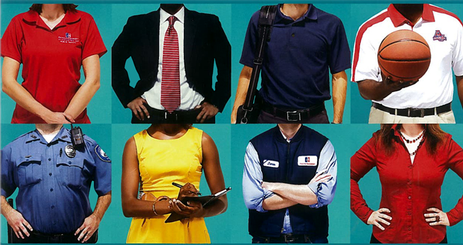 Are You Ready to See How Ready Hire Can Help You?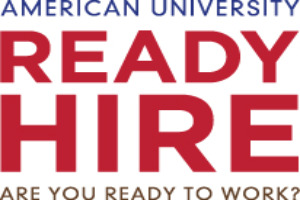 AU Ready Hire offers you a chance to become a part of a pre-screened and qualified pool of diverse candidates who are ready to fill a variety of full-time, part-time, and long-term temporary administrative openings throughout the university. The service speeds up and streamlines the hiring process for administrative positions at AU.
 
Advantages to being a part of AU Ready Hire
You will be part of a select candidate pool that will help make the hiring process easier, quicker, and more efficient.
All selected candidates will undergo an in-person interview process and skills testing (Microsoft Word, Excel, PowerPoint and typing).
If hired, your transition and training process will be made easier by ideally overlapping with the current incumbent.
Is AU Ready Hire right for you?
Candidates must have some administrative/support-oriented experience

 

and have an interest continuing a career in the administrative field.
Candidates must be available to start immediately.
Candidates must have a genuine interest in higher education and a desire to work in higher education for the long term.
CANDIDATE POOL FOCUS:
Administrative Assistant
Sr. Administrative Assistant
Staff Assistant
Customer Service Representative
Assistant to Division Leaders

Any other support-oriented positions

Apply to AU Ready Hire:

Please submit your cover letter, resume, and application through the AU online application system: https://jobs.american.edu. If there is not a current listing on the website, please submit your cover letter and resume to readyhire@american.edu.
Please indicate if you are looking for full-time, part-time, or temporary positions.
*Apply to the AU Ready Hire Program (office support positions) posting

Let us make your job search easier!

American University is required to comply with the Jeanne Clery Disclosure of Campus Security Policy and Campus Crime Statistics Act (Clery Act). In accordance with the Clery Act, each year American University prepares an Annual Security Report. This report contains campus crime statistics as well as descriptions of Public Safety's services. It is available to all applicants upon request by calling the Department of Public Safety at 202-885-2566. You may also access it through the Web at http://www.american.edu/finance/dps/arpts.html