On Campus
Make AhealthyU's Know Your Numbers and Financial Fitness Assessment Events A Part Of Your Healthy Practices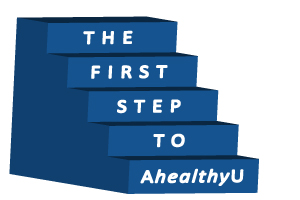 During May, as part of our Wellness Program, faculty and staff will have the opportunity to take part in our semi-annual AhealthyU's Know Your Numbers event – but with an added benefit.  

•  First, take the free health screenings (blood pressure, cholesterol, glucose, and body composition) and discuss your results confidentially with a nurse. You also will be able to take our online Health Risk Assessment (HRA). To help make an assessment of their current health and identify any possible risks to their wellness, the HRA asks participants questions related to their diet, exercise, sleep, stress, vehicle safety practices, preventative screenings history, and more. Participation is voluntary and results are confidential.  

•  Then, take the Financial Fitness Assessment. PriceWaterhouse Coopers, an independent consulting firm and AU partner, provide an assessment tool and free educational workshops for AU faculty and staff. The assessment provides you with a confidential report that will give you a good measure of your fiscal well-being. Independent financial planners will also be present to help you review your results.

Visit the following link for a schedule of health and financial fitness screenings:

http://www.american.edu/hr/knowyournumbers.cfm

As an added incentive, everyone who completes the online health assessment will receive a $10 gift card to your choice of Best Buy, Target, or Whole Foods.