AU is Proud to be an Employer of Choice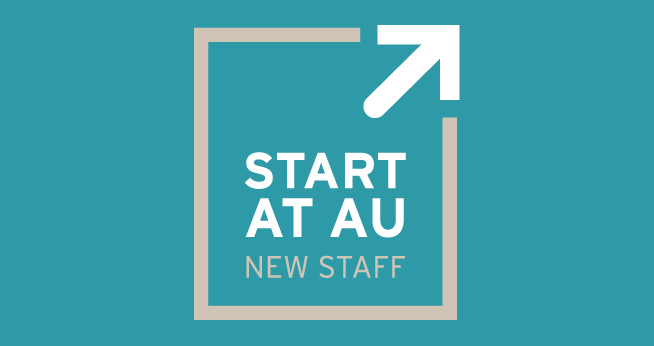 Start At AU
Start At AU is a new onboarding program designed to help new full-time staff acquire the knowledge, skills, and behaviors to become effective members of the university community. The program also includes tools and resources for managers to help make the process of integrating new staff easier!
Start At AU will be launched to the university community in July 2013 and additional features will be rolled out throughout the remainder of the year.
Goals And Why It Is Important
Accelerate the acclimation and initial productivity of new full-time staff
Support managers of new staff with tools, resources, and programming
Increase new staff engagement and commitment to the university, their department, and their professional growth at AU
Program Features
Resources and tools to support learning and growth

New staff will receive a customized binder with information about AU, their department, and other material to help them learn how things are done at AU. For a sneak peek at this helpful resource, click here.
A new Staff Ambassador Program that provides new staff with support and guidance from a current staff member in their department or team. For more information and to start using the Staff Ambassador program now, contact theworkline@american.edu.
New Staff Orientation will continue to be offered every other Monday

New and improved tools and resources for managers

Orientation and other checklists, templates, and ideas to help new staff get started on the right foot

Programming and events for new staff and the AU community

Enculturation to AU and higher education training or workshops
Networking events for staff
Recognition and celebration of staff in their first year at AU
For more information, please contact Cathleen Williams at ext. 3732.