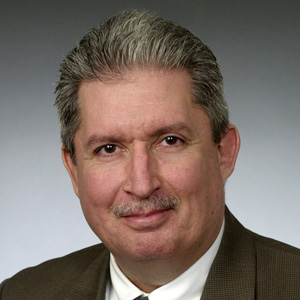 J. Alberto Espinosa
Professor
Department of Information Technology
Dr. Espinosa is the Chair of the Information Technology Department, a Professor of Information Technology and a Kogod Research Professor. His research focuses on coordination and performance in global technical projects that span multipe global boundaries, particularly distance and time time zones. Prof. Espinosa employs a multiple method approach in his research, including theoretical, lab experiments, qualitative studies and survey methods, but his primary focus is on on-site field studies in large technical organizations. His work has been published in leading scholarly journals, including: Management Science; Organization Science; Information Systems Research; The Journal of Management Information Systems; IEEE Transactions on Engineering Management; Communications of the ACM; Information, Technology and People; and Software Process Improvement and Practice. He has co-authored a book "I'm Working While They're Sleeping: Time Zone Separation Challanges and Solutions." His work has also been published in book chapters and leading academic conference proceedings and he is a frequent presenter in those conferences. Professor Espinosa has several years of working experience as a design engineer and as a senior manager with international organizations.

Degrees

Ph.D. and M.S. in Information Systems, Tepper School of Business, Carnegie Mellon University; M.B.A., Texas Tech University; B.S. in Mechanical Engineering, Pontificia Universidad Catolica del Peru
Loading ...

OFFICE

KSB - Information Technology
Kogod - 33
Tuesdays 2:30-5:30 pm (On Tuesdays when there is a Kogod Council meeting, my office hours will shift to 4:30-7:30 pm)
FOR THE MEDIA

To request an interview for a
news story, call AU Communications
at 202-885-5950 or submit a request.
---
Teaching
Fall 2015

ITEC-455 Business Proc & Req Analysis

ITEC-630 Business Process Analysis
AU Expert
Area of Expertise: Global and geographically distributed teams; coordination and collaboration across global boundaries; work across time zones; coordination in large-scale technical collaboration, business analysis, and databases

Additional Information: J. Alberto Espinosa researches coordination and performance in technical collaborative projects. His work studies the challenges, best practices, and most effective processes to coordinate technical work in complex work environments, such as across global boundaries; geographic distance and time zones; and large-scale, multifunctional collaboration. He employs multiple methods in his research, including theory, lab experiments, qualitative studies, and survey methods, but his primary focus is on field studies in technical organizations. His research has been published in leading scholarly journals, including Management Science; Organization Science; Information Systems Research; Journal of Management Information Systems; IEEE Transactions of Engineering Management; Communications of the ACM; Information, Technology, and People; and Software Process Improvement and Practice. His work has also been published in book chapters and leading academic conference proceedings. A frequent presenter at academic conferences, Espinosa has several years of working experience as a design engineer and senior manager with international organizations. 

Media Relations
To request an interview please call AU Media Relations at 202-885-5950 or submit an interview request form.