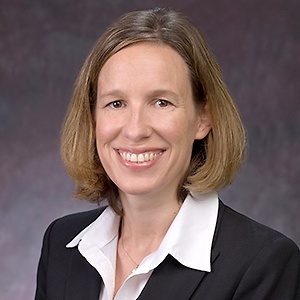 Alexandra Mislin
Assistant Professor
Department of Management
Professor Mislin's research focuses on how financial incentives as well as social factors including trust, social perceptions, emotions, and the tracking of obligations, influence behavior when people interact. Her current work examines how these factors interrelate to improve negotiation outcomes and to motivate cooperative behavior. Her research has been published in leading academic journals including Administrative Science Quarterly, Organizational Behavior and Human Decision Processes, Journal of Applied Psychology, Psychological Science, and the Journal of Economic Psychology. Her research has also been featured in public press outlets such as The Wall Street Journal, Fortune, Fast Company and The Globe and Mail. Professor Mislin teaches Negotiation courses as well as Organizational Behavior.

Degrees

Ph.D., Washington University in St. Louis; M.S.B.A., Washington University in St. Louis; B.A., Kenyon College

Languages Spoken:

German
Loading ...

OFFICE

KSB - Management
Kogod - 211
By Appointment
FOR THE MEDIA

To request an interview for a
news story, call AU Communications
at 202-885-5950 or submit a request.
---
Teaching
Fall 2015

MGMT-608 Negotiations Strategy/Tactics
Spring 2016

MGMT-608 Negotiations Strategy/Tactics
AU Expert
Area of Expertise: Negotiation, trust, emotion, decision making

Additional Information: Alexandra Mislin's research focuses on negotiation strategy, trust development, and emotions in decision making. Her current work examines how trust, emotions, and the tracking of social obligations influence negotiations.  She uses laboratory experiments to examine the influence of these factors on negotiated agreements, contract implementation, and behavior after the agreement.  Her work has been published in the Administrative Science Quarterly and in Organizational Behavior and Human Decision Processes and Economic Psychology.
 
Media Relations
To request an interview please call AU Media Relations at 202-885-5950 or submit an interview request form.