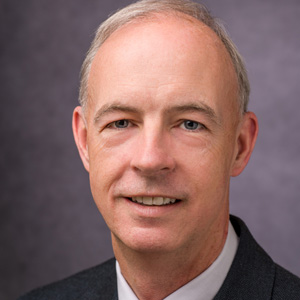 Thomas White
Executive in Residence
Department of Management
Tommy White is an Executive-in-Residence at the Kogod School of Business. He teaches courses on introduction to business and entrepreneurship business planning & startup launch. He is Co-Director of the AU Incubator under the Sustainable Entrepreneurship and Innovation (SEI) Initiative where he works with student ventures to develop their business ideas.

Professor White is a Co-Founder and former CEO and Director of the Institute for Public-Private Partnerships (IP3), an innovative and industry leading company that provides advisory services and accredited training to key government and private sector officials from emerging market countries on economic growth and infrastructure development strategies. Founded in 1994, IP3 was acquired in 2008 by Tetra Tech, Inc. a $2.5 billion infrastructure services firm. Professor White remained as CEO of the IP3 subsidiary under Tetra Tech until 2010 and served as Director until his departure in early 2013.

Professor White has had a dynamic career as an entrepreneur and cross sectional business leader/manager, having founded and grown three companies with successful exits in all three. In addition to his entrepreneurial and business leadership insights, he has specific expertise in US government (FAR) and multilateral agency contracting & business development as well as 25+ years working in emerging country markets.

While at IP3, Professor White also served for three years as a Co-Director and lead curriculum advisor for the Small and Medium Enterprise Development Program offered jointly by IP3 and the Arab Academy for Banking and Financial Services (AABFS) in Amman, Jordan for bankers, managers, and entrepreneurs from the Middle East and Gulf State countries. He has taught hundreds of executives worldwide.

Professor White is an engaged early stage investor in the mid-Atlantic region and a member of the New Dominion Angels investing group. Mr. White provides advice to startup companies and screens business plans of companies seeking early stage financing in the $200,000 - $1,500,000 range. Professor White has also serves as a panelist and judge with various university and regional business plan and venture capital investment competitions.

Professor White is a Board Member of the International Association for Continuing Education and Training (IACET).

Degrees

M.B.A. Marketing, Kogod School of Business, American University, Washington, DC. B.A. Economics and History, University of North Carolina at Chapel Hill, Chapel Hill, NC.
Loading ...

OFFICE

KSB - Management
Mary Graydon - 320
FOR THE MEDIA

To request an interview for a
news story, call AU Communications
at 202-885-5950 or submit a request.
Teaching
Fall 2015

MGMT-469 New Venture Startup
Spring 2016

MGMT-383 Entrepreneurship Business Plan