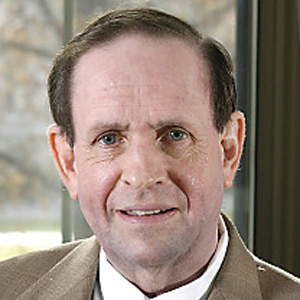 William DeLone
Professor
Department of Information Technology
Professor DeLone is an internationally recognized scholar in the measurement of information systems effectiveness. His article, "Information Systems Success: The Quest for the Dependent Variable" was recently determined to be the most cited article appearing in the top information systems journals over the past 15 years. He is the director of Kogod's Center for Information Technology and the Global Economy (CITGE). As part of the CITGE's research program, he and his colleagues are studying coordination effectiveness and project success in globally distributed software development teams. He is also studying the effective deployment of information and communications technology in developing countries and is the Vice Chair of the Board of Trustees for the University of the Virgin Islands Research and Technology Park, which is developing an e-commerce industry on the island of St. Croix. Professor DeLone has taught at the Kogod School of Business for the last 23 years.

Degrees

B.S., Villanova University; M.S., Carnegie-Mellon University; Ph.D., University of California, Los Angeles (Computers and Information Systems)
Loading ...

OFFICE

KSB - Information Technology
Kogod - 37
Mon 2-5 pm & Thurs 11:30-2:30 pm
FOR THE MEDIA

To request an interview for a
news story, call AU Communications
at 202-885-5950 or submit a request.
Teaching
Spring 2013

ITEC-616 Management Information Syst
Fall 2013

ITEC-200 Edge of Information Technology

ITEC-460 Business Intelligence
Scholarly, Creative & Professional Activities
Selected Publications
Professor William DeLone authored the number one most cited information systems article in the top three information systems journals between 1990 and 2004 by the journal Communications of the Association for Information Systems (CAIS).  The article abstract is included below, as well as a link to the text.
Abstract: This study provides a current assessment of the impact of various Information Systems (IS) articles, and the productivity of IS researchers and institutions. Using a data set of Information  Systems articles that spans 15 years, we conducted a scientometric study of the field. The  articles are drawn from three premier IS journals. We use citation analysis to demonstrate the  impact of articles on institutions and individuals in the IS field. In addition, we identify IS topics with the highest impact. The results indicate that leading productive institutions have changed over time, and problematically, institutions outside of North America are poorly represented. We compare our results with earlier productivity findings created using alternative metrics.
AU Expert
Area of Expertise: Measurement of the performance and value of information systems in organizations, information system success factors, e-government (the impact of information technology on government services), e-development (the impact of information technology and education investments on the economic growth of small countries), global information systems development projects, computer use in small business, business school information systems curricula, general business education topics, strategic planning in higher education, faculty development

Additional Information: William DeLone cofounded the Management of Global Information Technology program at the Kogod School of Business and chaired the American University Strategic Planning Steering Committee. He specializes in management information systems, strategic management of information technology, e-business, and enterprise resource planning systems. Other areas of research include the assessment of information system effectiveness and value, the implementation and use of information technology in small and medium-sized businesses, the economic impacts of information technology, education investments in developing countries, and the global management of information technology. DeLone has published in various academic journals, including Information Systems Research, Management Information Systems Quarterly,and Communications of the ACM and the International Journal of Electronic Commerce, Journal of Management Information Systems, European Journal of Information Systems,and Journal of Global Information Management.

Media Relations
To request an interview please call AU Media Relations at 202-885-5950 or submit an interview request form.
---