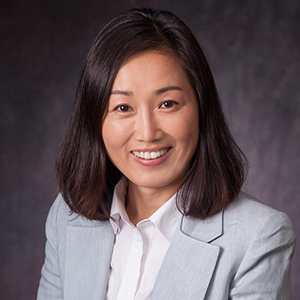 Yujin Jeong
Assistant Professor
Department of International Business
Professor Jeong's research centers on interactions between firms and states in global markets, with a particular emphasis on firms' strategic decisions in challenging environments. Her studies on the causes of supply-side's corruption during the U.N. Oil-for-Food Program have been published in Strategic Management Journal (2012) and International Handbook on the Economics of Corruption (Vol. II, Elgar, 2011). Prior to joining American University, Professor Jeong taught at HEC Montreal and George Washington University. In 2011, she was named a finalist for the Academy of Management's Wiley Blackwell Outstanding Dissertation Award in Business Policy and Strategy.

Degrees

Ph.D. and Joint MBA/MA, George Washington University; B.A., Ewha Womans University, Seoul, South Korea
Loading ...

OFFICE

KSB - International Business
Kogod - 213
FOR THE MEDIA

To request an interview for a
news story, call AU Communications
at 202-885-5950 or submit a request.
Teaching
Fall 2015

IBUS-300 Fundamentals of Int'l Business

IBUS-408 Export-Import Management
Scholarly, Creative & Professional Activities
Selected Publications
"A Murky Business" (with J.L. Gastwirth) Significance, February 2015, 12(1): 36-39.
"Business Bribes: Who Pays Them, and Why?" Kogod Now, Fall 2013.
"Who bribes? Evidence from the United Nations' oil-for-food program" (with R. Weiner) Strategic Management Journal, December 2012, 33: 1363–1383.
"Conflict and Corruption in International Trade: Who Helped Iraq Circumvent United Nations Sanctions?" (with R. Weiner). International Handbook on the Economics of Corruption, Vol. II, Chapter 13, co-ed. S. Rose-Ackerman and T. Søreide, Edward Elgar, 2011.