Master's Degree in Marketing Want to launch or accelerate your marketing career?
Want to launch or accelerate your marketing career? Kogod's Master of Science in Marketing (MSMKTG) program hones the skills you need to become a savvy marketing professional.
You'll complete a live client project, visit industry sites and study numerous marketing specializations—all under the guidance of seasoned and skilled faculty.


MSA Degree Requirements
Students entering the program with an undergraduate accounting degree ordinarily satisfy the degree requirements by completing a minimum of 15 credit hours in graduate accounting coursework and 15 credit hours in graduate elective courses that can be used to develop complementary expertise in a related field, such as taxation, assurance, or forensic accounting.
Students with non-accounting undergraduate degrees may be required to complete both additional accounting courses and foundation courses in economics, finance, and applied statistics, up to a maximum of 37.5 credit hours.
Academic advising and individualized program planning are critical steps in ensuring that students get the most from the MS in Accounting program. On admission to the program, students will consult with the program director to design an approved program of study that meets both program goals and individual academic and professional objectives.
MSA Admissions
In addition to meeting the minimum university requirements for graduate study, applicants must have earned an undergraduate bachelor's degree from an accredited institution with a satisfactory grade point average and a satisfactory score on the GMAT or the GRE. Applicants may elect to apply test optional; please visit Kogod Graduate Admissions for more information.
Applicants whose first language is not English must have a satisfactory score on the Test of English as a Foreign Language (TOEFL).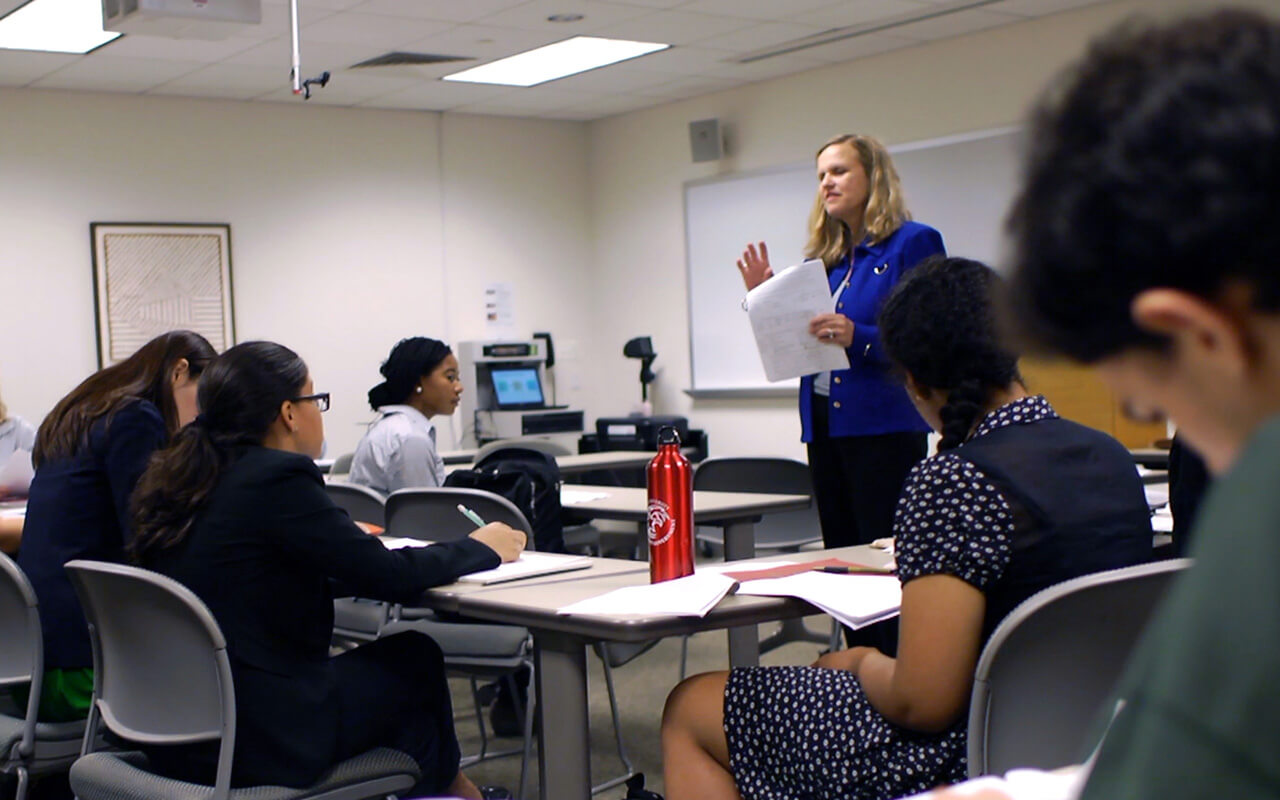 In the Classroom
Small class sizes keep coursework interactive.
The Kogod MSA faculty are real-world practitioners with who bring their diverse experiences and unique business backgrounds to the classroom. And prominent accounting experts from the "Big Four" firms are regular guest speakers.

You'll have the flexibility to customize your curricula. Students with an accounting background can choose from a range of courses in financial reporting and assurance, forensic accounting, or taxation. And all students select elective courses to supplement their specialty—as well as take part in internships and leadership groups.
Graduates emerge from the master's program well-prepared for the CPA exam, and, most importantly, a successful career.
Frequently Asked Questions
Alumni of the MSA program work for a variety of companies in a wide range of positions, including, but not limited to:
Deloitte/Deloitte & Touche
EY
KPMG
PwC
CohnReznick
RSM US LLP
Fannie Mae
FTI Consulting
International Monetary Fund
Navigant Consulting
SC&H Group
Yes, students select from a variety of graduate accounting and tax courses designed to prepare students for the advanced topics covered on the CPA exam.
They'll also be equipped to meet the educational requirements for public accounting licensure in most U.S. states.
The amount of time it takes to complete the program can range from 30 to 37.5 credit hours. Students with undergraduate accounting degrees can complete the program in one calendar year by completing 15 graduate accounting hours and 15 graduate elective hours. Students with an undergraduate degree in other business disciplines can complete the program in one year as well (21 graduate accounting hours and 9 hours of graduate electives), but it could take those without a business background 1.5 to 2 years to finish. 
Flexibility is offered for working professionals.

Got a question?
Chat with an Admission Advisor today, we are always happy to assist you with any questions, comments or concerns. Contact us at:
kogodgrad@american.edu
202-885-1900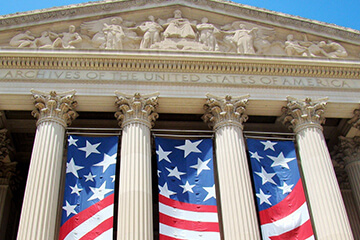 Pragmatic Learning in a Prime Location
With a high success rate for full-time employment, the MSA program sets you up for a job outcome that fits your goals.
AU's prime location in the nation's capital offers students access to extensive internship and employment opportunities across the corporate, not-for-profit, and government sectors. Students, whether full-time or working professionals, take full advantage of the strong DC and Kogod alumni networks. And career preparation is aided by our well-connected Kogod Center for Business Communication.
Kogod Accounting Videos
---
Program Director - MS Accounting | 1:48
Alumni Profile: MS Accounting  | 1:29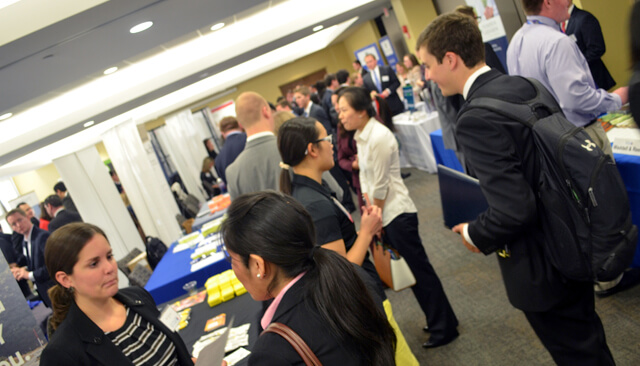 Accounting and Finance Week at Kogod
An opportunity for current students to meet with various alumni and employers within the finance world.