Innovative curriculum. Experiential Learning.
At the Kogod School of Business, we believe in learning by doing. Our on-campus Full-time MBA (FTMBA) program equips you with the business knowledge and real-world skills you need to launch and advance your career.
Participate in hands-on projects, go on company site visits, and attend networking events with Washington, DC business professionals.

FTMBA Curriculum
Business Core (26 credit hours)
Electives (12 credit hours)
In addition to the required courses, students complete 12 credit hours of approved graduate elective credit hours. Students may choose courses designated to augment a consulting focus or may select other approved graduate level courses at the Kogod School of Business or by other academic units at American University.
Consulting Focus Courses
Career and Business Communications (Noncredit)
Capstone (3 credit hours)
Global Practicum (2 credit hours)
Advanced Professional Skills (6 credit hours)
Get the Expertise You Need
Experiential learning is at the heart of the FTMBA curriculum.
You'll work on cross-functional teams to complete projects and analyze real-life business cases. The curriculum offers a specialized consulting track and a myriad of electives, allowing you to customize your degree based on your interests.
The 49 credit program is typically completed in 21 months, with the majority of core courses taken in the first year.
Network with Industry Experts
Dine and learn with industry leaders at our Business Leadership Luncheons. These regularly-scheduled events feature speakers from the local business community who offer valuable perspective and professional insights. 
Past speakers include senior executives from Booz Allen Hamilton, IBM, Marriott International, Merck, PayPal, and United Way Worldwide. Site visits to DC companies, where you'll meet and network with top-level executives, are also a regular part of your coursework.
Interested in learning more about the Full-time MBA?
Six months after graduation,
Frequently Asked Questions
The FTMBA program is 49 credits and is completed in two years (four semesters). The first year is dedicated to core course work, including the global consulting project, with courses offered during the day on Monday, Wednesday, and Thursday.
Students typically engage in internships during the summer, and return in the second year to finish their remaining few core courses and explore a variety of elective offerings. In the second year, students are able to take both daytime and evening courses.
Leadership Luncheons
Kogod's Business Leadership Luncheon is an exclusive program for first year FTMBA students. This weekly event features presentations by business leaders from the Washington D.C. area, including distinguished Kogod alumni who reflect on their post-MBA trajectories. The Kogod Case Competitions allow students to demonstrate their skills for an audience.
Case Competitions
FTMBA students participate in local, regional, and national case competitions under the guidance of Kogod faculty. These competitions provide an opportunity for FTMBA students to leverage the analytical, financial, and strategic tools learned in the classroom and to expand their professional networks.
The Full-time MBA puts students in experiential positions throughout the Washington, DC business sector.
Summer Internships
With the support of the Kogod Center for Career Development, FTMBA students undertake internships during the summer between the first and second years of the program. These internships include engagements with private companies and public agencies in the Washington D.C. area. The FTMBA travels internationally to experience business in other countries.
Global Experience
In the spring semester of the first year, Kogod FTMBA students execute live consulting projects with corporate partners worldwide. The FTMBA teams undertake two weeks of intensive field work in the target countries, then return to Washington to prepare and deliver their reports to our global clients.
88% of the class of 2015 graduates seeking employment received a job offer within three months of graduation. 85% of these students accepted their offers.
Based on usable salary information from 86 percent of students accepting employment within three months after completing their degree requirements, with an average salary of $78,556 annually.
Study in the Nation's Capital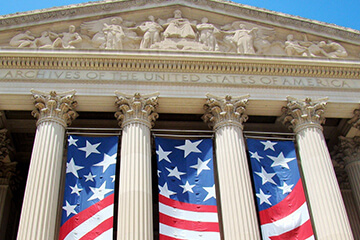 Washington, DC offers exceptional networking and job opportunities in the private, public and non-profit sectors.
With the support of the Kogod Center for Career Development, FTMBA students undertake internships during the summer between the first and second years of the program. These internships include engagements with private companies and public agencies in the Washington D.C. area.
Kogod FTMBA graduates are employed in a wide range of industries, including consulting, financial services, and manufacturing. Recent Kogod FTMBA employers include Amazon, Deloitte Consulting, Fannie Mae, Inter-American Development Bank, and Raytheon.
Develop a Global Perspective
The global consulting project is a highlight of the Full-time MBA program at Kogod and provides experience collaborating with major businesses overseas.
You'll collaborate with an international client on global strategic challenges and opportunities. The project culminates with a two-week site visit to the client company, and exploration of the host country. 
Past FTMBA cohorts have traveled to China, Colombia, India, Israel, Poland, New Zealand, the Philippines, and the United Arab Emirates.
Application Information
FTMBA applications are accepted on a rolling basis through July 1, 2017. Application deadlines are listed to the right.
For detailed information on the admissions process, visit our graduate admissions page. Graduate admissions can also be reached at kogodgrad@american.edu or 202-885-1913.
To learn more about the on campus experiences of our graduate students, please contact a Graduate Ambassador to discuss the graduate experience at American University.