Master's Degree in
Business Administration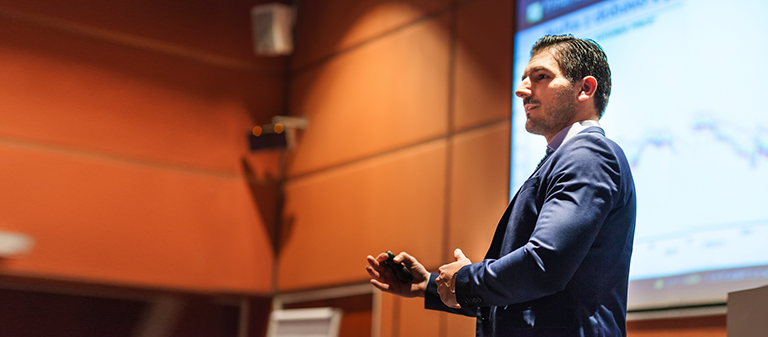 Experience Matters
At Kogod School of Business, we believe in learning by doing. Our on-campus Full-time MBA (FTMBA) program equips you with the business knowledge and real-world skills you need to launch or advance your career. Participate in hands-on projects, go on company site visits, and attend networking events with DC business professionals.
What else sets the Kogod MBA apart?
Get the Expertise you Need
Experiential learning is at the heart of the FTMBA curriculum.
You'll work on cross-functional teams to complete projects and analyze real-life business cases. The curriculum offers a specialized consulting track and a myriad of electives, allowing you to customize your degree based on your interests.
The 49 credit program is typically completed in 21 months, with the majority of core courses taken in the first year.
Kogod MBA Videos
Alumni of the MBA program at American University are seeing incredible success in Washington, D.C.'s thriving business environment, implementing the networks and skills gained at Kogod to excel in their careers. Many have experienced life-changing opportunities.
Stories from the Capital -
Alumni Overview
Kogod MBA Alumni Stories -
Bernadine Karunaratne
Kogod MBA Alumni Stories -
Jenn Gassner
Kogod MBA Alumni Stories -
Len Forkas
Kogod MBA students participate in global consulting projects, allowing them to apply the skills learned in the classroom to the real world of international business. These consulting engagements give students first-hand experience working with senior executives in globally active companies.
Global Projects Experience -
Israel
Global Project Experience -
China
Global Project Experience -
Colombia
Global Project Experience -
New Zealand and Philippines
The faculty of the Kogod School possess deep expertise and broad industry experience in accounting, finance, strategic management, information technology, and other areas. Kogod leverages these faculty resources to advance the careers of Full-Time MBA students.
Kogod MBA Faculty Spotlight -
David Bartlett
Kogod MBA Faculty Spotlight -
Jeff Harris
Kogod MBA Faculty Spotlight -
Heather Elms
Kogod MBA Faculty Spotlight -
Sally Fowler
Network with Industry Experts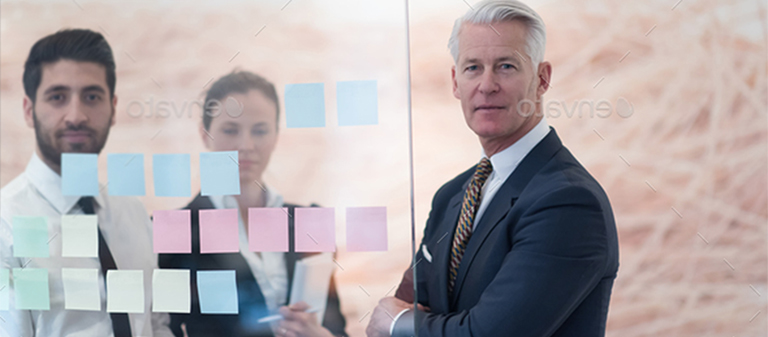 Dine and learn with industry leaders at our Business Leadership Luncheons. These regularly-scheduled events feature speakers who offer valuable perspective and professional insight. Past speakers have included Bruce Hoffmeister, CIO for Marriott International; Robert Noonan, Senior Vice President for Booz Allan Hamilton; and Jeff Franco, Executive Director and Vice President for City Year.
Site visits to DC companies, where you'll meet and network with top-level executives, are also a regular part of your coursework.
Study in the Nation's Capital
Washington, DC offers exceptional networking and job opportunities in the private, public and non-profit sectors. Kogod FTMBA graduates are employed in a wide range of industries, including consulting, financial services, and manufacturing.
Top MBA employers include the Inter-American Development Bank; Raytheon; Avaya, Inc; and Fannie Mae.
Develop a Global Perspective
The global consulting project is a highlight of the program.
You'll collaborate with an international client to solve a problem that is integral to their company's operation. The project culminates with a site visit to the client company where you'll present recommendations and explore the local culture. Past classes have traveled to Israel, China, Colombia, New Zealand, and the Philippines.
See our global project experience videos above for an inside-look at the student experience.

PHOTOS HERE


Application Information
FTMBA applications are accepted on a rolling basis through July 1, 2017. Application deadlines are listed to the right.
For detailed information on the admissions process, visit our graduate admissions page. Grad admissions can also be reached at kogodgrad@american.edu or 202-885-1913.
2017 MBA Application Deadlines
| | |
| --- | --- |
| Round 1 | November 15, 2017 |
| Round 2 | February 1, 2017 |
| Round 3 | May 1, 2017 |