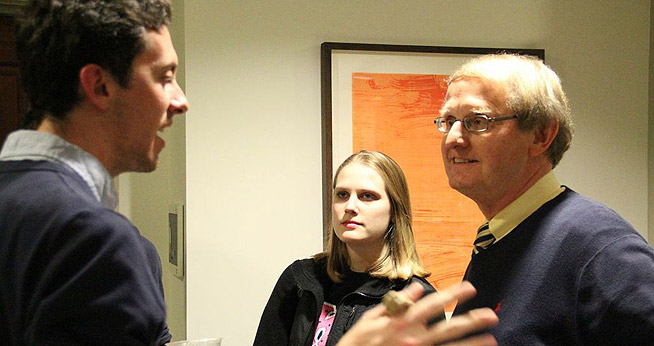 Director's Message

Igniting a passion for entrepreneurship is at the heart of the Sustainable Entrepreneurship and Innovation Initiative at the Kogod School of Business at American University. 
I believe deeply that developing an entrepreneurial mindset, along with the knowledge, skills, and practical experience needed to be successful as an entrepreneur, can change lives. 
Advancing the creative ideas of our students and alumni is central to this new initiative. We have spent more than 25 years teaching our students these ideas in the classroom. Now, we have the means to help bring their ideas to life through the Incubator, Venture Fund, and wide network of mentors and other resources. 
The creation of the Initiative marks an exciting new chapter at American University that enables students across the university to develop and shape their ideas. I hope the collaborative spirit of this Initiative brings to life new possibilities we haven't even dreamed of yet. 
It will be through the participation and support of students, alumni, parents, partners, and many others that we will realize sustainable success.
-Stevan Holmberg
Vision

We will be a leader in fostering sustainable entrepreneurship that creates enduring, high impact economic, environmental, and social benefits.

Mission

To create a thriving entrepreneurial environment that provides the resources and support needed to turn innovative ideas into early-stage new ventures and meaningful research.