Achievements
Student Surveys Land Two Graduate Programs On Princeton Review List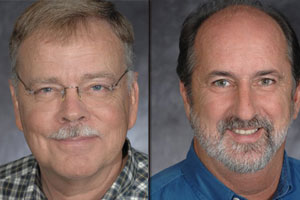 The Kogod School of Business is one of 15 graduate business schools named to The Princeton Review's 2nd annual "Student Opinion Honors for Business Schools" lists in the categories of Accounting and Global Management.
Each list names the 15 graduate business schools that were most highly rated by their students evaluating their MBA program's preparation for specific fields. The lists are broken down into six industry categories: Accounting, Finance, General Management, Global Management, Marketing, and Operations.
This year marks the first time Kogod's Accounting department has earned the nod from students. Kogod joins the company of the University of Pennsylvania's Wharton School and University of Virginia's Darden Graduate School of Business Administration on the list.

"We have great students, and we do our best to provide them with the accounting knowledge they need to be successful as managers, consultants, or entrepreneurs," said Accounting Department Chair Bob Thompson. "The Princeton Review ranking tells us that the students think we're doing it right and that our efforts are appreciated, and we couldn't be more pleased."
Kogod was also included on the Global Management list for the second straight year. International Business Department Chair Frank DuBois attributes students' glowing reviews to a combination of relevant curriculum and knowledgeable faculty.
"We've designed a curriculum focused on emerging markets and the realities, challenges and opportunities that exist in doing business in those parts of the world," said DuBois, who is spearheading the May 2010 launch of the Kogod Global Management Institute on emerging markets.
"Plus, our faculty has a breadth of experience that allows them to sensitize our students and prepare them for what's ahead," he added.
The Princeton Review compiled the lists using data from its national survey of 19,000 MBA students attending 301 business schools. The 80-question survey asked students to report on their experiences and rate their MBA programs in several areas. The information was included in the Best 301 Business Schools: 2010 Edition book, published in October 2009. 
The Princeton Review tallied the Student Opinion Honors list based on students' assessments of how well they felt their business school courses had prepared them to succeed. The business schools appear in alphabetical order on the lists, and are not ranked 1 to 15. 
The list appears in the April 2010 issue of Entrepreneur magazine as well as online at princetonreview.com and entrepreneur.com.