Environment
Three Kogod Faculty Members Become LEED Accredited Professionals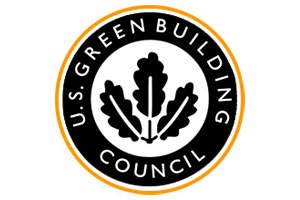 The American University and the Kogod School of Business recently took another step toward America's dream of green. In an effort to increase the Kogod's commitment to its students and the environment, three faculty and staff members recently became Leadership in Energy and Environmental Design (LEED) Accredited Professionals.
Professor Peter Chinloy, Adjunct Professor Bobby Lipnick, and Research Assistant Garrett Adler are excited to bring their new green skills to Kogod's classrooms. Chinloy, Lipnick, and Adler will exercise their expertise by focusing land use on existing locations, energy, water and materials conservation, and attention to the needs of residential and business building inhabitants.
"American University's commitment to conservation is enhanced by its being a member of U.S. Green Building Council, by building green at the School of International Service, and by teaching green in the Kogod School of Business," said Chinloy.
Developed by the U.S. Green Building Council (USGBC), LEED provides building owners and operators a concise framework for identifying and implementing green building design, construction, operations and maintenance solutions. Buildings receive grading on standards moving upwards, apart from conformance, to silver, gold, and platinum. AU, who is a member of the USGBC, achieved a LEED certification with its design of the new School of International Service.