Alumni
President Obama nominates Kogod alum for Navy post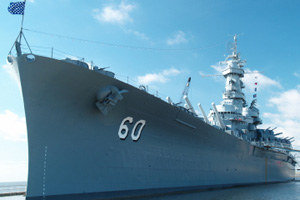 Gladys J. Commons, Kogod alum ('79), has been nominated by President Obama for the post of Assistant Secretary of the Navy (Financial Management & Comptroller) at the Department of Defense.
Commons served as comptroller of Military Sealift Command from 2002 to 2004. In that position, she directed the execution of a $2.4 billion annual budget which powered a fleet of 131 logistics force, special mission, strategic sealift and prepositioned ships.
According to the White House, in the role Commons also "resolved long standing financial issues and restored credibility and integrity to the Command's programming and budgeting process."
She previously served for eight years as Principal Deputy Assistant Secretary of the Navy (Financial Management and Comptroller) and also worked as Deputy for Financial Management/Comptroller at Marine Corps Systems Command.
Commons began her federal service career 40 years ago with the Social Security Administration, where she worked as a claims representative.
Commons completed her bachelor's degree in Education at Fayetteville State University before earning her master's degree in Public Financial Management at the Kogod School of Business.