In the Community
Girl Scouts Learn Basics of Personal Finance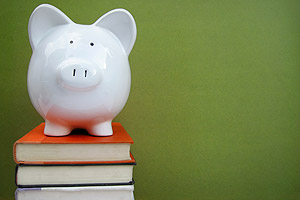 Students in AU's Financial Management Association chapter and Kogod's Private Equity and Venture Capital Club hosted a few dozen Girl Scouts over the weekend for a financial literacy event. 
The troops – sans cookies – participated in a workshop entitled the "Capital Currency Program."
Members of both clubs led activities designed to teach the young women about living financially responsible lifestyles, covering topics from credit card use to saving and investing. More than 50 scouts attended program, which was funded by a generous grant from Capital One.
"With our extracurricular activities, KSB students constantly show their well-rounded business approach with a focus on integrity and improving the world around them," said Octavian Ionici, FMA Faculty Advisor.
Kareem Nakshbendi, who is both president of AU's FMA chapter and co-president of the Kogod Private Equity and Venture Capital Club, said, "Having contributed to the Girl Scouts Council in the past, we know the positive impact the Capital Currency program has on our community and we look forward to a valuable event."
Club members attended a previous program at the Scouts' headquarters and at the Washington, DC office of KPMG, where they sat in on presentations such as "Savvy Savers" and "Balanced Budgeters" to learn details of the material they would cover.