Professional News
Accomplished Real Estate Professional to Lead Master's Program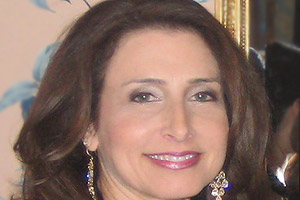 As real estate and development wonks gathered in Washington for the Urban Land Institute's fall meeting last month, one more expert joined their ranks: Dawn Eisenberg, newly appointed Program Director for the MS in Real Estate (MSRE) program at the Kogod School of Business.
The school is named after Robert Kogod '62, who formerly served as co-chairman and co-CEO of the Charles E. Smith Companies; he is known for spearheading the development of Crystal City in Northern Virginia.
The expo catered to both seasoned professionals and new members, offering insight into the current pulse of the industry. Graduate students from the MSRE program attended the program, which featured a young leader reception and discussions with members of the Obama administration and the former vice chairman of the Federal Reserve.
About Dawn Eisenberg
Professor Eisenberg's years of experience in the real estate industry focused on complex transactions, the acquisition of commercial properties, commercial leasing, as well as asset and property management.  Most recently she was a senior director at GE Real Estate in the JV Equity division.
At Kogod, Eisenberg intends to continue the tradition of excellence in the specialized field of real estate, explaining, "We have brilliant professors with real world experience who give our graduate students the knowledge they need to succeed in the dynamic world of real estate."
Eisenberg earned a bachelor's degree in Real Estate from Arizona State University, a J.D. from Arizona State University College of Law, and an LL.M. in Taxation from the University of San Diego School of Law. She is scheduled to teach Residential Real Estate and Mortgages at Kogod in Spring 2011.