Alumni
Police Officer Uses Master's to Become Forensic Accountant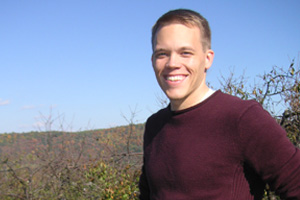 Former police officer Nicholas Gruber, MSA '11, started his career investigating financial crimes and fraud for the Fairfax County Police Department. Though his undergraduate degree is in computer science, Gruber decided that a trip back to school—this time, for Accounting—would be the perfect way to augment his crime-fighting career.
"Kogod helped me bridge the gap in my education background. The Kogod MSA is one of the few programs that accepts students who have not completed an undergraduate degree in Accounting," Gruber explained.
"I had offers from other schools but decided [on] Kogod because the personal environment was best suited to support my interest in establishing a student chapter of the ACFE (Association of Certified Fraud Examiners) in Washington, D.C."
Despite his unique background, his practical experience from police work helped him going into the program; the coursework enabled him to obtain a position as a revenue agent for the Internal Revenue Service (IRS).
"Every day I have to look at businesses and come to understand their purpose as well as the economic substance of their activities," Gruber said. "This requires looking at various information and understanding how the parts fit together or figuring out why some action might have been taken."
The answers to how and why are not always apparent and are sometimes disguised.
"My accounting courses at Kogod provided me with the tools I use to make insightful analyses in my cases."
In addition to obtaining his MSA and helping to establish the student chapter of ACFE, Gruber later received his Certified Fraud Examiner designation from that same chapter.
Gruber is now balancing his job—which the Kogod Center for Career Development helped him find and apply for—with working toward his CPA certification.