Alumni
A Thirst-Quenching Career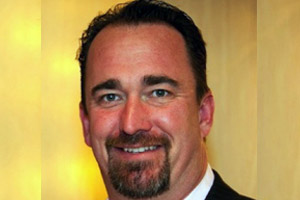 Like many Kogod alumni, Ray Welch, BSBA '92, attributes much of his success to the passion that he has for his field. "There will be days where you wake up knowing it's going to be a challenging day," he said. "If you're passionate about what you're doing, those challenges don't seem so rough."
President of ThirsTea Corp., a Florida-based beverage manufacturing company, Welch says that his experience and education at Kogod have been integral to his business success.
"I still build financial models based on those early lessons to evaluate equipment purchases, new product launches, and marketing and trade spends," he said. "Most of the major financial decisions we make here at ThirsTea Corp. have been evaluated using what I learned from AU professors."
Welch was recently asked to join the Board of Directors for the International Foodservice Manufacturers Association, one of the premier industry associations whose members include Starbucks, Kraft, Nestle, and Mars.
"To be part of an industry like this, and to have a voice amongst some of the largest foodservice companies in the world is truly an honor."
Beverages via Investment Banking
A native Washingtonian, Welch knew he wanted to stay in the area for college, and knew from the moment he stepped on campus, AU was where he wanted to go.
"Once I walked onto the AU quad, I was hooked. Here was this beautiful campus nestled just outside of the most important city in the United States."
The glamour of the investment world initially drew Welch to a degree in finance. After an injury ended his career in the U.S. Navy, he landed a much-coveted position at a Wall Street investment company. He soon decided that the stress of investment banking was not for him and found his true passion in beverage manufacturing.
"There is something social about beverages. As consumers we love to gather for coffee in the morning. There is that same sense of community on the manufacturing side. For me, it makes work seem less like work."