Alumni
Alumni Help Develop Women in Business Conference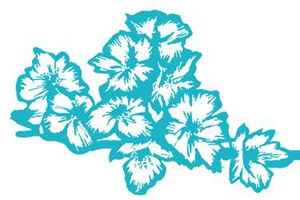 Suzanne Carawan, MBA '03, is a vice president of marketing at a global software firm. A successful executive and mother of two young boys, it took her years of searching to find a female professional mentor.
"There's not a lot of mentoring," she explained. "I'm 39—I'm looking around—and I have almost no [female] peers."
That's the most significant reason that Carawan decided to support Kogod's first Women in Business conference, to be held on campus April 11. The event will feature skill sessions on public speaking, entrepreneurship, leadership, and change management.
Carawan's employer, etouches, also stepped up as an event sponsor—a natural fit for a firm founded by Leonora Valvo, an inventive female entrepreneur who Carawan says "has done it all." The company's featured product is an event management software platform.
"Having a conference to support women, to carve out that segment…it's really an underserved population," Carawan said, citing the continued disparity in wages between male and female colleagues.
"It's about the principle of the matter – that's my driver. Saying, 'Hey, there is a need here. Let's put something together to get us moving in the right direction.' I wanted to be a part of that."
Kim Roth is a former real estate and marketing student who recently started a new position at the real estate services firm Studley, where she represents commercial tenants. For Roth, BSBA '07, simply serving on the conference's planning committee has been a rewarding experience.
"It's a diverse group of wonderful women with a variety of backgrounds and experience levels," Roth said. "It's a pleasure to hear their ideas on how to make the conference unique." 
Registration Details
Christine Jahnke, author of The Well-Spoken Woman, will kick off the conference as keynote speaker. Other speakers and sponsors hail from AES Corporation, Alliance for Women in Media, BNY Mellon Wealth Management, PricewaterhouseCoopers, Ridgewells, and more.
Alumni, graduate students, and others are welcome to attend the conference—male and female. Attendees are encouraged to stay for the spring Alan Meltzer CEO Leadership Speaker Series event, which will feature Laura Evans, chief experience officer of The Washington Post. Evans' presentation is entitled, "The Future is Data: Decision-Making Shouldn't Be Done Without It."
To register for the conference, or for more details about the program of events, please visit kogod.american.edu/women or contact Rebecca Youngerman at ryounger@american.edu.
Special thanks to the conference host committee, which is comprised of Kogod and AU alumni and current MBA students, including:
Junelle Cavero, SPA/MPA '04 
Monica Lucero, KSB/BSBA '96

Erin Monahan, KSB/MBA '13

Mary Aileen Murphy, KSB/BSBA '09

Kristen Owen, KSB/MBA '12

Caty Glocker Poulin, KSB/BSBA '91, MBA '95
Kim Roth, KSB/BSBA '07

Sandra Walter-Steinberg, KSB/BSBA '86

Maggi Xu, KSB/MBA '13