Achievements
Beta Gamma Sigma Honors Top Achievers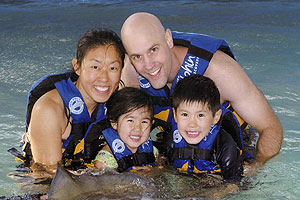 Each year, Kogod invites high academic achieving students to be lifetime members of the internationally recognized honor society Beta Gamma Sigma. The organization serves business programs accredited by AACSB, the business schools' accrediting body, and identifies graduate students in the top 20 percent and undergraduates in the top 10 percent of their class. 
Of the inductees, Phil Price, MBA '12, said it was a pleasant surprise to be selected as a member. Upon arriving at Kogod, he "felt that a whole new way of looking at the world was suddenly open to me … it was an incredible learning experience," said Price. "I just wanted to make the most of my experience in graduate school; I should have done this 10 years ago!"
Einar Barr, BSBA '12 and MSA '13, said, "it's wonderful to have your hard work acknowledged" and was truly honored by the invite.
According to Price, his experience was a direct result of thoughtful and engaged classmates who offered a "diversity of perspectives and experience" as well as faculty and staff that were equally supportive.
Barr explained that she is thrilled to be a part of a society where people all share a similar goal of success. "We've all worked so hard to get to where we are now and it's nice to have this common ground," said Barr. 
Being a member of Beta Gamma Sigma affords Price, Barr, and other inductees the opportunity to connect with an even broader group of individuals, through BGS alumni contacts. Members are provided with a life-long relationship to the "best in the business" – the society's mantra.
Post-graduation, Price said that he hopes to work with a Philadelphia charter school to improve college and career outcomes for students, and do educational consulting in the New Jersey-New York market.
"With the help of the faculty and staff at Kogod this past year, I also developed a business plan for a college program that serves both low income and non-traditional students and I hope to explore the possibility of starting this in the next few years," said Price.