Business
Michael Sampson, Creator of MS Taxation, Retires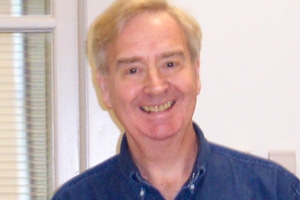 Professor Michael Sampson, who singlehandedly designed and put into place the Kogod School of Business' Master of Science in Taxation (MST) program, which is now ranked among the top ten such programs in the nation, has retired.
In 1983 when Sampson began his career at American University, he already had a distinguished record as an attorney, CPA, and academic at a Wall Street law firm, an international public accounting firm, and two nationally known universities. Immediately upon his appointment to Kogod, he created the MST. Rarely are academics in their first year at a university asked to so quickly create a new program, and he successfully accomplished the task in record time.
An expert in the taxation of real estate transactions, Sampson taught both undergraduate and graduate courses in taxation and business law. He also wrote several books offering guidance to people investing in real estate for the first time, as well as to experienced entrepreneurs who actively develop properties. His best-selling case book on like-kind exchange transactions offers step-by-step guidance on how to negotiate and consummate real estate exchanges in a tax efficient manner. A frequent speaker on real estate tax issues to professional groups throughout the country, Sampson's presentations were known to reduce the mind-numbing complexity of the tax law into logical and understandable concepts that both the novice and experienced practitioner appreciated.
After earning his bachelor, Master in Business Administration, and Juris Doctor degrees from Cornell University, he earned a Master of Laws in Taxation from Georgetown University in 1973. He later served on the Real Estate Tax Problems Committee of the Tax Section of the American Bar Association and has been a consultant to the U.S. Congress. He is a member of the District of Columbia Bar and is on the faculty of Graduate Realtors' Institutes in several states.
Professor Sampson will be remembered as a creative and caring colleague with a remarkable career as a scholar, teacher, and practitioner, and a great sense of humor. Upon his retirement from American University, he was named professor emeritus of taxation.