Government & Politics
From Freshmen Students to Freshmen Staffers
Business 1.0 Professor Brings Business Background to Capitol Hill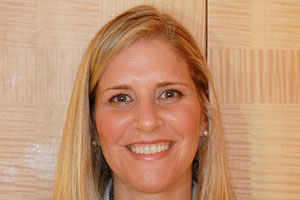 When setting up a business, you should:
A) Establish clear priorities, and the order in which you'll tackle them.
B) Decide on an office management structure.
C) Evaluate your technology needs with technical support staff.
D) All of the above.
These steps might be no-brainers to managers in the business world, but there are other bosses who can benefit from these guidelines: newly elected members of Congress, and the men and women supporting them.
And this is their week to get down to brass tacks. It's freshmen orientation on the Hill, and aside from answering the basic questions of relocation – housing, transportation – the freshmen need more strategic help.
In essence, they're entrepreneurs: from scratch, they need to hire a staff and set an agenda to aid them in achieving their campaign goals to constituents back home.
That's where Kogod Executive-in-Residence Meredith Persily Lamel comes in.
Persily is one of their guides: she's leading a training workshop, "Navigating the First 90 Days," for aides of members-elect. There are about 100 of them; many are in line to become chiefs of staff. All are overwhelmed.
"I help them figure out how to achieve tangible results for their constituents in the first term," Persily explained. "They can't do everything – so I show them how to focus their energy."
Congressional Coaching

She's no stranger to the specific issues these clients face. This is her third time leading this workshop, and for years, Persily has provided management consulting services, executive coaching, and facilitated retreats for representatives on both sides of the aisle.
Her role grew from her experience at the Congressional Management Foundation (CMF), a nonpartisan, nonprofit organization that's been supporting Congress for more than three decades. She now runs her own consulting business, MPL Partners, LLC; she also wrote Chief Counsel, a monthly management column for Roll Call newspaper.
"Meredith brings a DNA we didn't have," explained Bradford Fitch, CMF CEO and a former American University adjunct professor. "Previously we would bring in Congressional staffers and train them to be managers. With Meredith we did the reverse. She brought a perspective from the business community, in full force."
Aside from providing Congressional training, CMF also produces targeted publications for members and staffers and conducts ongoing research on Congressional best practices. 
Initial Hurdles

Persily and Fitch agree that one of the biggest challenges the freshmen face is overcoming their propensity to run their offices based on their past disciplines – as doctors, lawyers, military officers, and more.
Their other top recommendations?
First, hire a skeleton staff and wait to fill remaining positions until there is a better sense of the office's needs – particularly once committee assignments are set. And while it's tempting to hire an entire staff of seasoned professionals, they often demand a costly salary, leaving little flexibility for other expenses.
Second, consider carefully all the benefits and risks of opening new district offices. They are also pricey, and closing them later on is very unpopular politically.
Above all, "don't overcommit" – instead, identify the areas of greatest concern for the Congressional district, and plan a way to capture targeted – even if modest - victories.
"Congress is run differently," said Fitch, SOC/MA '86, who worked on the Hill for 13 years. "It has all the challenges of a small business, with all the red tape and bureaucracy (of a large one)."
And while introducing herself as a management consultant for Congress sounds like the introduction for a late-night punch line, Persily knows that strong management skills will enable the reps to flourish.
"Setting up a good budget and running your office effectively - in addition to managing your staff toward high performance - will have the greatest impact for your constituents."