Ed Stazyk to Receive Douglas Wilder Award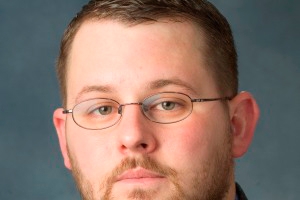 Ed Stazyk, assistant professor of public administration and policy, will receive the Douglas Wilder Award for Scholarship in Social Equity & Public Policy Analysis for his manuscript "Sustainability, Intergenerational Social Equity, and the Socially Responsible Organization" published in Administration & Society in January.
The annual award is given for "exemplary published scholarly articles that will advance understanding and consequences of social equity." He will be honored at the Social Equity Leadership Conference later this summer.