On Campus
Abigail Thomas to Visit AU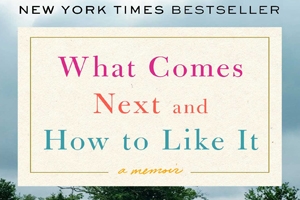 As a part of the annual Visiting Writers Series, presented by the Department of Literature, author Abigail Thomas, will appear at AU on Wednesday, November 4, for a reading of her work. She will appear at 8:00 p.m. in the McDowell Formal Lounge of McDowell Hall. 
The event is free and open to the public.
Thomas is the author of three form-shattering memoirs: Safekeeping: Some True Stories from a Life; A Three-Dog Life; and, most recently, What Comes Next and How to Like It. 
About Safekeeping, Bomb Magazine wrote: "Safekeeping … is comprised of small, astonishing moments which have ben strung together in a wholly fresh and gorgeous way. Many of these moments are handled in the brevity of a paragraph, consistently humble and beautiful; a palm which has been opened for us." 
A national best seller, A Three-Dog Life was named one of the best books of 2006 by the Los Angeles Times and the Washington Post. Author Stephen King called it the best memoir he's ever read: "It's sad, terrifying, and scorchingly honest. It's also a testament to the power of love, suggesting that even when love isn't enough … somehow, it is. This book is a punch to the heart. Read it."
Thomas's latest memoir, What Comes Next and How to Like It, was recently described by author Anne Lamott as, "This may be the most honest book I've ever read, by one of the most beautiful writers I know—dizzyingly truthful, often funny, lyrical, wise."

Thomas lives, writes, and paints in Woodstock, New York.
For More Information
For more information and a full calendar of events for the Visiting Writer's Series, visit 
http://www.american.edu/cas/literature/mfa/visiting-writers.cfm